Port Cabo Rojo begins construction works, it will be the first Cruise Port in the south of the Dominican Republic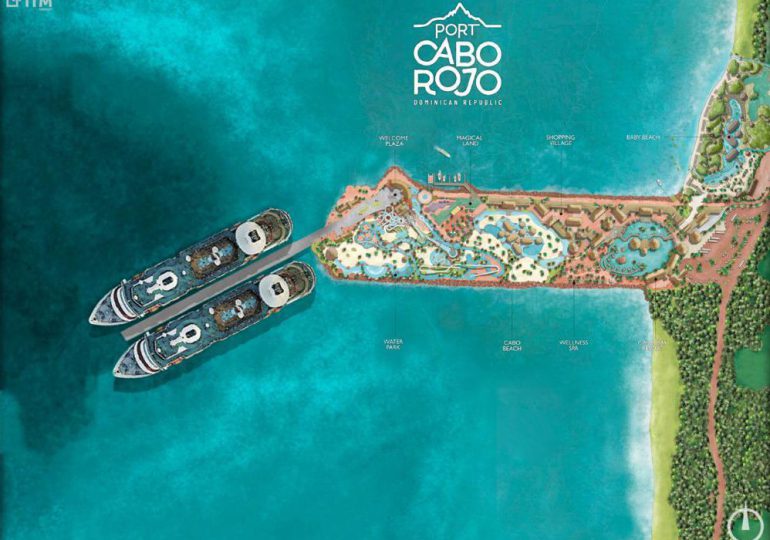 The construction and operation of a cruise terminal in Cabo Rojo port, which was granted an environmental license (number 0489-23) by the Ministry of Environment and Natural Resources on April 21, will have a positive economic impact on the population of Pedernales and the Enriquillo Region in the south of the Dominican Republic. This project is set to become the first tourist port in the region, supporting productive activities, entrepreneurship, and the creation of new micro, small, and medium-sized companies, as well as generating decent jobs. The construction phase alone is expected to create 1,500 direct and indirect jobs, with an additional 1,500 direct and nearly 2,160 indirect jobs in the operational stage.
The sustainable project will be developed on the cape and surrounding beach area, featuring a jetty in the southern area with two berths, a water park with slides, restrooms, sunbathing areas, retail areas, swimming pools, an interactive space, and bars and restaurants for cruise passengers. The construction process is commencing this week with the driving of piles for the jetty, as well as land work to pave the way for the first phase of the project.
All mitigation and compensation measures will be carried out in accordance with the law and criteria for the conservation and preservation of marine and terrestrial ecosystems, as outlined in the environmental license. Recently, a call was made to monitor the reef and work with the environmental community for the benefit of the area.
Social work with the community has already begun, with training programs offered in collaboration with the National Institute for Professional Technical Training (INFOTEP), the Ministry of Youth, and other public institutions. Over 40 programs/themes have been provided, with more than 550 participants benefiting from these initiatives.