The US, the Public Ministry and Tourism work to eradicate child prostitution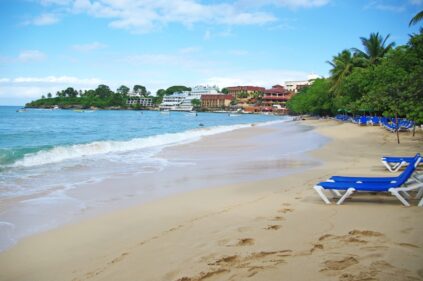 The Minister of Tourism, David Collado, has unveiled a pilot plan to combat child prostitution on the beaches of the Dominican Republic. In collaboration with the Public Ministry and the US Embassy, the initial model is currently being implemented on Sosúa Beach in Puerto Plata. The Ministry is investing over 600 million pesos to remodel the beach and its surroundings, including the installation of lighting, video security cameras, and tourist police. The plan aims to eradicate prostitution and other criminal activities from the beaches, making them safe for families and visitors.
The Minister believes that these measures will help prevent crime and protect children from abuse. He warns that those who come to the Dominican Republic to exploit children will be caught and prosecuted. By implementing mechanisms such as lighting, internet, and security cameras, the Ministry hopes to create a more secure environment for tourists and locals alike. The Minister indicated that in countries of the region that are considered competition in terms of tourism, security has been weakened due to drug trafficking issues, while in the Dominican Republic, tourist security has been strengthened.
The Ministry's plan focuses on providing the beaches and their surroundings with the necessary mechanisms to prevent criminal activities such as child prostitution. The pilot project on Sosúa Beach will serve as a model for other beaches in the country. The Minister believes that with the implementation of these measures, there will be a more effective effort to eradicate the practice of prostitution on the country's beaches and criminal acts. He emphasizes that these spaces should only be dedicated to family recreation and the healthy enjoyment of foreign and local visitors.