Dominican Republic and Guyana agree on flights, energy cooperation and political consultation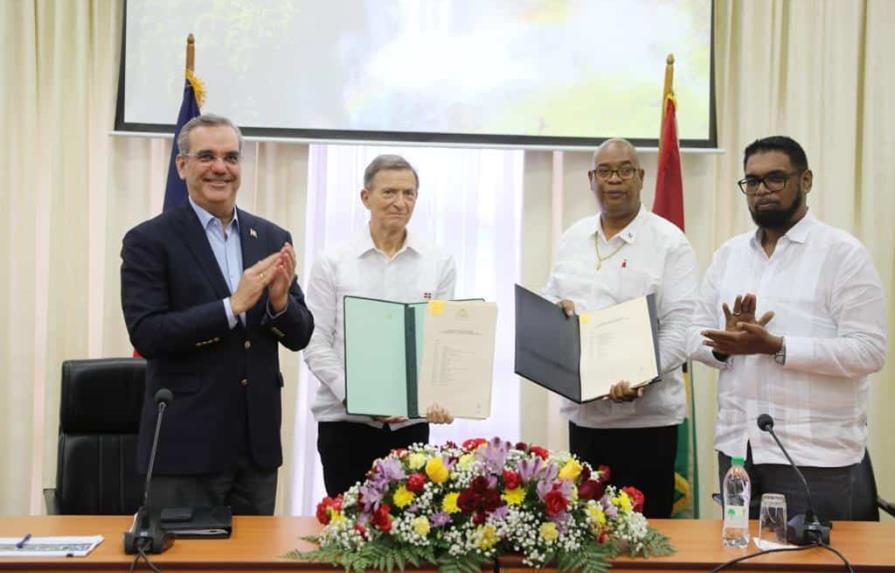 Santo Domingo.- The Dominican Republic and the Cooperative Republic of Guyana have recently entered into three bilateral agreements, aiming to foster increased collaboration in various sectors. These agreements encompass energy, agriculture, tourism, trade, information technology (ICT), infrastructure, and industry.
President Luis Abinader embarked on an official visit to Guyana along with a delegation of government officials and business representatives. The purpose of the visit was to inaugurate the Dominican Embassy in Guyana and witness the efforts of both countries' Ministries of Foreign Relations in finalizing the agreements. President Abinader was welcomed by Guyana's President, Dr. Mohamed Irfaan Ali.
The Foreign Ministers of the Dominican Republic, Roberto Álvarez, and Guyana, Hugh Hilton Todd, along with the Minister of Natural Resources of Guyana, Vickram Bharrat, signed a memorandum of understanding (MoU) focused on energy cooperation. The agreement establishes a comprehensive framework covering all aspects of the hydrocarbon value chain.
In addition to energy cooperation, the foreign ministers also signed a memorandum on political consultation and an air services agreement between the two nations. The signing of the air services agreement opens the door to the initiation of commercial Skycana flights, which is expected to bolster tourism and facilitate travel between the two countries.
To oversee and drive forward the areas of cooperation identified in the agreements, both leaders agreed to establish a high-level working group. This group will play a crucial role in advancing collaboration and ensuring its effective implementation.