57% of tourists who visited the Dominican Republic in May carried out activities outside hotels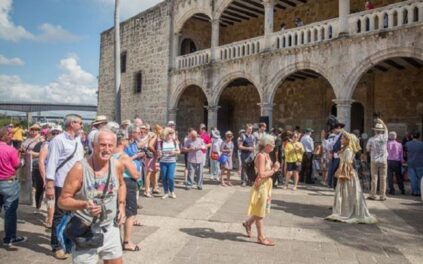 According to a survey conducted by the Ministry of Tourism (Mitur) in May 2023, 57% of tourists participated in activities outside their accommodations. Out of the 9,307 surveyed individuals, this corresponds to 5,304 people.
Among the popular attractions, 23% of tourists visited Isla Saona, 14% explored Hoyo Azul in Cap Cana, and 4% enjoyed a day trip to Isla Catalina, 1.5 miles from the main land near La Romana.
In the same period, the Ministry of the Environment and Natural Resources (Mimarena) reported that 621,970 people visited protected areas between January and March 2023. Out of these visitors, 47.5% explored national parks, followed by 161,311 tourists in natural monuments, 108,476 in marine mammal sanctuaries, 55,400 in wildlife refuges, and a smaller number of 917 people in scientific reserves.
Regarding preferred activities, the survey found that 14% of tourists opted for adventure activities such as buggy rides, 13% engaged in diving and kayaking, 23% tried ziplining, and 11% visited the Colonial Zone.
Notably, 82% of the respondents expressed their willingness to repeat these activities in the future, indicating a high level of satisfaction with their experiences.
These findings provide insights into the preferences and satisfaction levels of tourists engaging in various activities and highlight the popularity of the Dominican Republic's natural and cultural attractions.