El Conquistador, this is how the "most extreme" Spanish "reality" on television is recorded in the Dominican Republic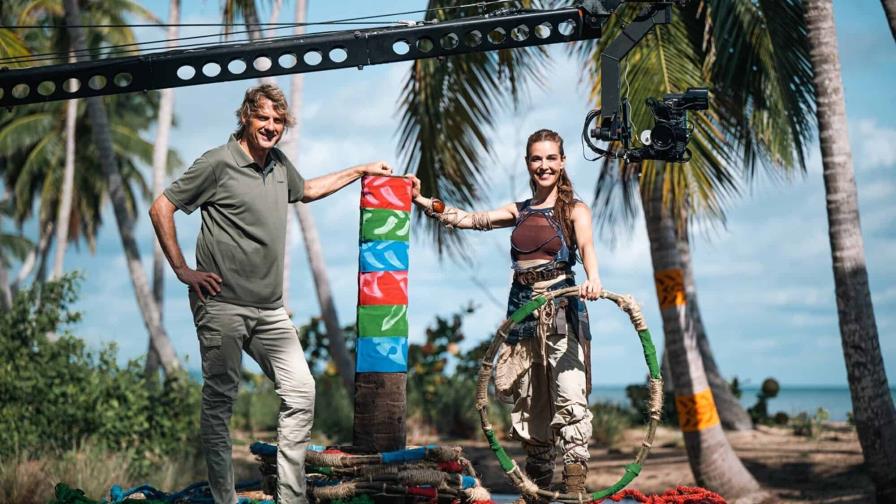 Samana.- The Dominican Republic has become a popular destination for the filming of various reality shows from around the world. Currently, there are about a dozen reality shows being recorded in the country, including popular programs from Spain, Turkey, Mexico, the United States, and Colombia.
One of these shows is El Conquistador, which is considered the most extreme adventure reality show on television. The program is filmed in the Dominican Republic's Los Haitises Natural Park, surrounded by the stunning bay of Samaná. The production takes place in a wild and paradisiacal environment, with challenging conditions such as extreme temperatures, high humidity (reaching up to 80%), and difficult terrain.
El Mundo, a Spanish newspaper, visited the set of El Conquistador during its filming in the Dominican Republic. The show, which has had 19 seasons on Basque public television, will now have a national version airing on La 1 in Spain starting in September. The program is known for its intense challenges and emphasizes the importance of mental strength rather than just physical endurance.
The show is recorded in various locations, including different islets. To reach these locations, the crew has to travel by speedboat, sometimes facing rough seas. The production team pays attention to every detail, creating sets in caves, mangrove areas, humid forests, and breathtaking beaches with golden sand and turquoise blue water.
The preparations for such a production are extensive, beginning a month and a half before shooting. The team searches for suitable landscapes, often encountering logistical challenges due to the lack of roads connecting the locations. They also build the challenges and contestants' camps, assembling a team of 250 professionals who have worked on previous editions of the show from different countries.
The conditions during filming are extreme, with long days under high temperatures. The crew films from boats in the middle of the sea, wading through knee-deep water, and navigating rocky or muddy terrains. The recording process spans six uninterrupted weeks without any days off, with each program taking about one and a half days to film.