Dominican Republic continues record-breaking arrivals despite decline in European market and lagging regions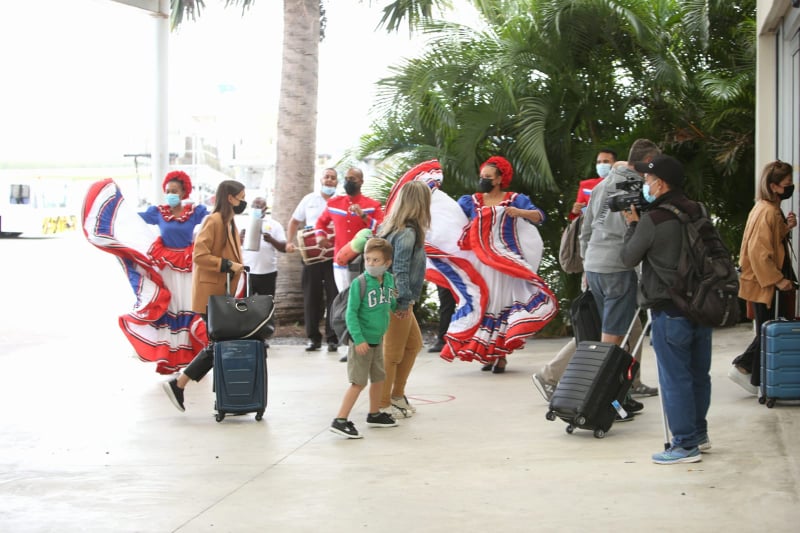 Santo Domingo.- Even though the tourism sector maintains excellent visitor arrivals, in the first six months of 2023, the country has had a significant drop in tourists from the European market.
According to the Ministry of Tourism (Mitur) statistics, Eastern Europe represented a drop of -73% for the sector between January and June of this year. While Western Europe had in the six months a -28%; Northern Europe -13% and Southern Europe -1%.
Meanwhile, France has a -30% growth in the first semester of this year due to flight cancellations, inflation, and the war between Russia and Ukraine, according to the technical vice-minister of Tourism, Jacqueline Mora.
She said that what is happening with Europe is that the war, the economic situation, and the cancellation of long-haul flights, not only to the DR but to the entire Caribbean, has meant that today there is a significant drop in European tourists.
"But we have been able to recover this with the American and Canadian markets," she said, according to the local press.
On his side, the Minister of Tourism, David Collado, said that despite the situation of inflation and the cost of fuel for airplanes in Europe, the Dominican Republic continues to break records in arrivals.
In this regard, the report states that the number of tourists arriving from North America increased by 26%, 25% from South America, 77% from Central America, 45% from the Caribbean, 22% from Asia and Australia, and 45% from Africa.
By area, the United States (47.1%), Canada (18.5%), Colombia (3.8%), and Argentina (3.2%) are the countries that provide the most tourists to the Dominican Republic.