New from Paradisus by Meliá: Luxury excursions at its hotels in the Dominican Republic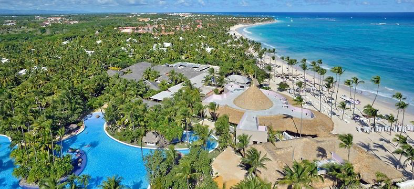 Punta Cana, DR.- Meliá Hotels, specifically its Paradisus brand, is focused on providing unique and immersive experiences for travelers in Caribbean destinations. Susanna Mander, the global director of brand marketing for Paradisus by Meliá, emphasized the importance of the destination in creating an authentic and memorable experience for guests. They aim to offer opportunities to explore local communities, culture, and cuisine, as well as connect with nature and local artists.
At Paradisus Palma Real in Punta Cana, guests can enjoy a private catamaran experience to a tranquil beach where they can participate in a seaside class to reconnect with nature. Similar programs are available at other Paradisus locations, such as Paradisus in the Riviera Maya (including Paradisus Cancún, Paradisus La Perla, and Paradisus Playa del Carmen), where guests can visit a local cenote guided by a Mexican shaman for private meditation and yoga sessions.
Paradisus Los Cabos offers guests the opportunity to explore a nearby canyon with thousands of years of history and engage in spiritual yoga and sound healing practices led by a local instructor. These experiences are designed to enhance guests' understanding of the local culture and create a more meaningful and enriching vacation.