IDAC affirms Dominican Republic is prepared for audit to be carried out by the United States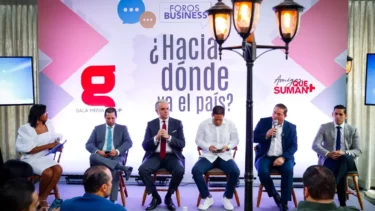 Santo Domingo.- Héctor Porcella, the General Director of the Dominican Institute of Civil Aviation (IDAC), has affirmed that the Dominican Republic is well-prepared for the upcoming audit by the Federal Aviation Administration of the United States (FAA).
Porcella stated that the country boasts skilled technicians who meet the required level of international organizations to ensure the operational safety of its aeronautical system. He emphasized that IDAC has taken substantial measures to enhance the training of its human resources, including through the Higher Academy of Aeronautical Sciences (ASCA), specialized courses abroad, and the engagement of international experts to oversee processes and provide assistance to Dominican technicians.
Following a comprehensive assessment of the technical preparedness, Porcella, along with the current IDAC team appointed by the President of the Republic, recognized the need to keep personnel up-to-date with new aeronautical procedures, especially in critical areas responsible for operational safety.
During a discussion organized by the Foro Business group, Porcella highlighted the role of civil aviation as a crucial partner in the tourism industry and, consequently, the economy of the country. With seven new locally-operated airlines and over 18,000 weekly passengers traveling to and from the Dominican Republic, he noted the confidence that both national and foreign investors have in the economic and social stability of the nation.
Given that a significant portion of the country's economic impact is driven by tourism, and approximately 98% of tourists arrive by air, Porcella stressed the importance of maintaining operational safety. He underscored the necessity for unity among technical departments to strive towards the ambitious goal of welcoming 10 million visitors in a single year.