Minister of Tourism leaves work started on roads in Las Terrenas, Samaná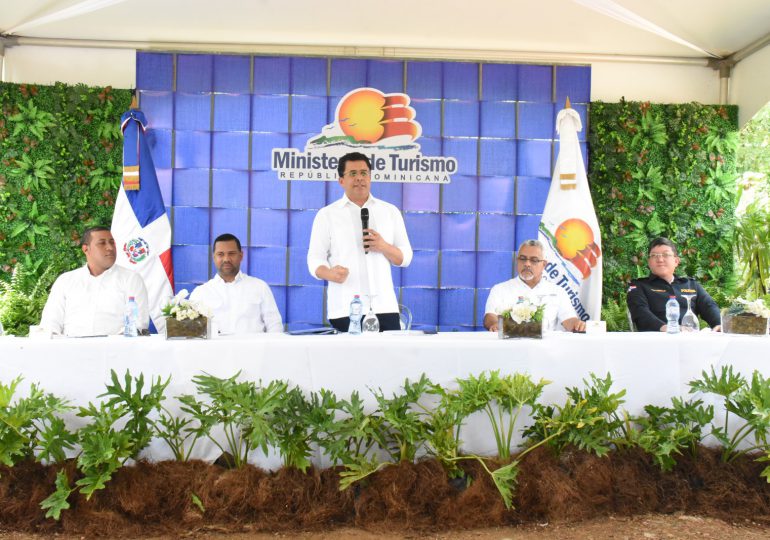 Santo Domingo.- Minister of Tourism, David Collado, has initiated a project to rebuild the road infrastructure in Las Terrenas, allocating over 48 million pesos for the endeavor. The aim of this effort is to further fortify the tourism sector in this northeastern destination of the Dominican Republic.
Minister Collado emphasized the substantial impact this initiative will have on the tourism development of Las Terrenas and the entire surrounding area.
During the launch of the project, Minister Collado stated, "Today we return here to Las Terrenas to start the work on this road as part of our effort to continue strengthening tourism in this beautiful province of Samaná."
The project encompasses the reconstruction of six road axes spanning a total length of 2.90 kilometers. These axes are distributed across four zones within the municipality of Las Terrenas: Abra Grande, the beach, the town center, and Los Pescadores.
The scope of work includes structural road recovery, application of asphalt surface layers, construction of 900 square meters of sidewalk, 1,200 linear meters of concrete embankments, 4,000 linear meters of drainage ditches for efficient water flow, establishment of a storm drainage system, and implementation of road signage to ensure the longevity of the newly constructed road.
Overseen by the Executing Committee of Infrastructures of Tourist Zones (CEIZTUR), the project carries a total cost of RD$48,283,610.20 and encompasses various streets.
For instance, the plan for Loma de Francois Street involves creating a new axis connecting Emilio Prud'Homme Street and Salomé Ureña Street, covering a length of 230.00 linear meters with a width of 5.00 meters.
Similarly, the Abra Grande entrance street will witness the reconstruction of a connecting axis linking 27 de Febrero, the main road in the area, with Emilio Prud'Homme Street, spanning 245.00 linear meters and 6.00 meters in width.
Other streets slated for intervention include Hispaniola Street with three road axes (one main and two additional) and Italia Street, also featuring three axes. Moreover, Colibrí, La Ñeca, Coson Viejo, and Antonio el Español streets are included in the project.
The comprehensive intervention encompasses curb and sidewalk construction, establishment of a storm drainage system, road cleaning, placement of asphalt concrete, and installation of road markings (both horizontal and vertical).