Tourist card collections grow by RD$30 million in the first half of the year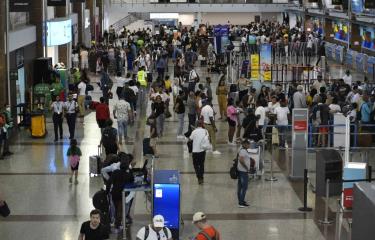 Santo Domingo.- Around one year after the Civil Aviation Board (JAC) directed both national and international airlines to cease the practice of charging 10 dollars to Dominican citizens not residing in the country, there has been a notable increase of 30 million pesos in tourist card collections during the first half of 2023.
According to the monthly report from the General Directorate of Internal Taxes (DGII), the collected amount during this period in 2022 was 2,598.2 million pesos, surpassing the previous year's figure of 2,301.7 million pesos. This surge is 60.1 million pesos higher than the average annual collection from 2013 to the present, which stands at approximately 2,538.1 million pesos.
Furthermore, this amount represents a 59.7% increase compared to the total collections of the previous year, which amounted to 4,350.1 million pesos. This was the year with the highest tax collections related to this charge over the past decade.
This increase in collections occurred in parallel with a rise in tourist arrivals in the Dominican Republic, marking a 10% growth in the first six months of the year, totaling 5.3 million tourists, as reported by the Ministry of Tourism.
Omar Chahín, the president of the Dominican Association of Airlines (ADLA), stated that, to the best of his knowledge, airlines have faced challenges in complying with the mandate outlined in Resolution 217-22. Issued on September 23 of the previous year, this document granted airlines a 45-day window to discontinue the practice of charging Dominicans for the aforementioned fee.