Vendors of Sosúa reach agreement with the Ministry of Tourism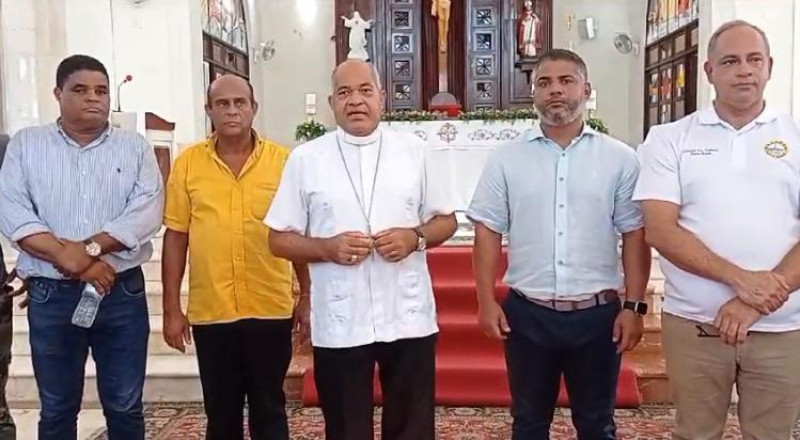 Sosúa, DR.- With the mediation of Bishop Julio César Corniel Amaro, members of the Sosúa Beach Vendors Association and the Ministry of Tourism (Mitur) have reached an agreement that put an end to the protests and the occupation of the San Felipe de Puerto Plata Cathedral.
During the meeting in which the provincial director of Tourism, Atahualpa Paulino, and the intervention of local and national officials, it was agreed to halt the work on the plaza being built on the Charamicos side and that a commission would travel to Santo Domingo to Mitur to reach a consensus on a solution to the conflict.
The members of the entity headed by its president Andrés Batista, spokesman José Manuel González, and union members Pablo Castillo, Luis Bencosme, and Jorge López, have been demanding the fulfillment of the initial agreements which establish the construction of 3 plazas, the main one on the beach itself.
It is recalled that dozens of vendors on the beach of Sosua occupied the San Felipe Cathedral, demanding that the government resolve the construction of the three agreed squares, according to Listin Diario.
Batista, president of the Sosua Beach Vendors Association, indeed indicated that their claim is a consequence of the non-compliance of the authorities to the agreements reached in previous meetings.
The directors of the Association demand the halt of the square under construction, which is located on the side of the Charamicos sector and not on the beach itself, indicating that what they live on is the sale on the beach. Still, the square outside the beach would condemn them to starving to death.