Grupo Piñero's first hotel in the Dominican Republic is transformed into a police training school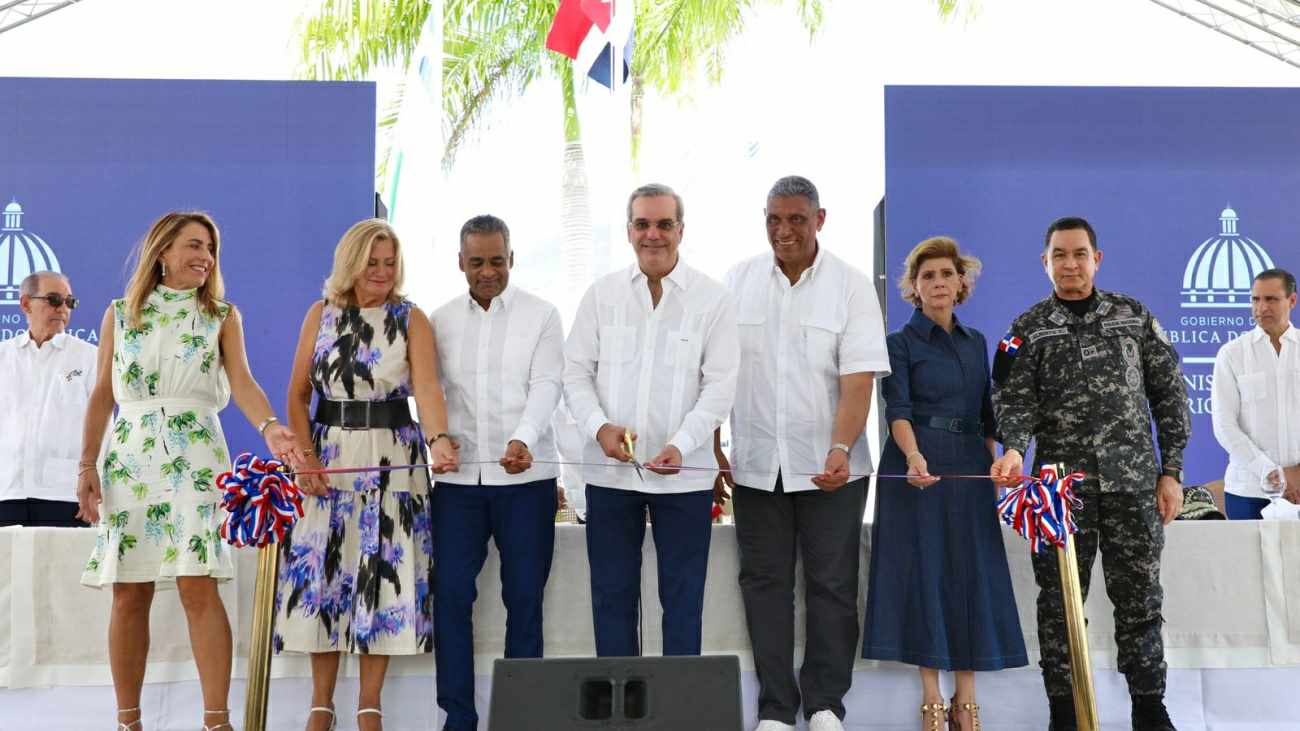 San Juan.- President Luis Abinader has officially inaugurated the new Police Training Center in San Juan, Dominican Republic. This center will play a vital role in training and qualifying approximately 3,000 new members of the National Police as part of the ongoing Police Reform program.
Notably, this training center is housed within the first hotel established by the Piñero Group in the Dominican Republic, the Bahia Principe Grand San Juan. The Piñero Group remodeled the hotel to create the Gaspar Hernández Police Training School.
Encarna Piñero, CEO of Grupo Piñero, expressed her pride in being part of the opening of the Gaspar Hernández Police Training Academy Campus, which will play a crucial role in preparing agents responsible for street security. She also emphasized the government's commitment to repurpose the Gran Bahía Príncipe Río San Juan space for training future National Police officers.
The Bahia Principe Grand San Juan hotel, inaugurated on July 23, 1995, represented a significant milestone for the Piñero Group as its first international hotel investment outside of Spain. Piñero acknowledged the importance of security in the tourism sector, highlighting that safety is a critical factor for tourists visiting the Dominican Republic and other parts of the world.
It was clarified that the relationship between Grupo Piñero and the Dominican State is based on a rental contract, and the National Police will assume responsibility for maintaining and operating the facility.
During the inauguration ceremony, the president of the Piñero Group, Isabel García Lorca, symbolically handed over the key to the training complex.
President Abinader highlighted that the training program at the modern center is designed to equip new police officers with the skills and abilities needed to serve the citizens effectively. He emphasized that the opening of this center represents a significant step in restructuring the police educational system, aligning with the technical commission's vision for police reform to create a comprehensive training model over six years.
The event was attended by various government officials, including the Minister of the Presidency, Joel Santos; the Minister of Higher Education, Science, and Technology, Franklin García Fermín; the General Administrator of the Reserve Bank, Samuel Pereyra; and the General Director of the National Police, Major General Eduardo Alberto Then, among others.