The time has come for Malaysia-Dominican trade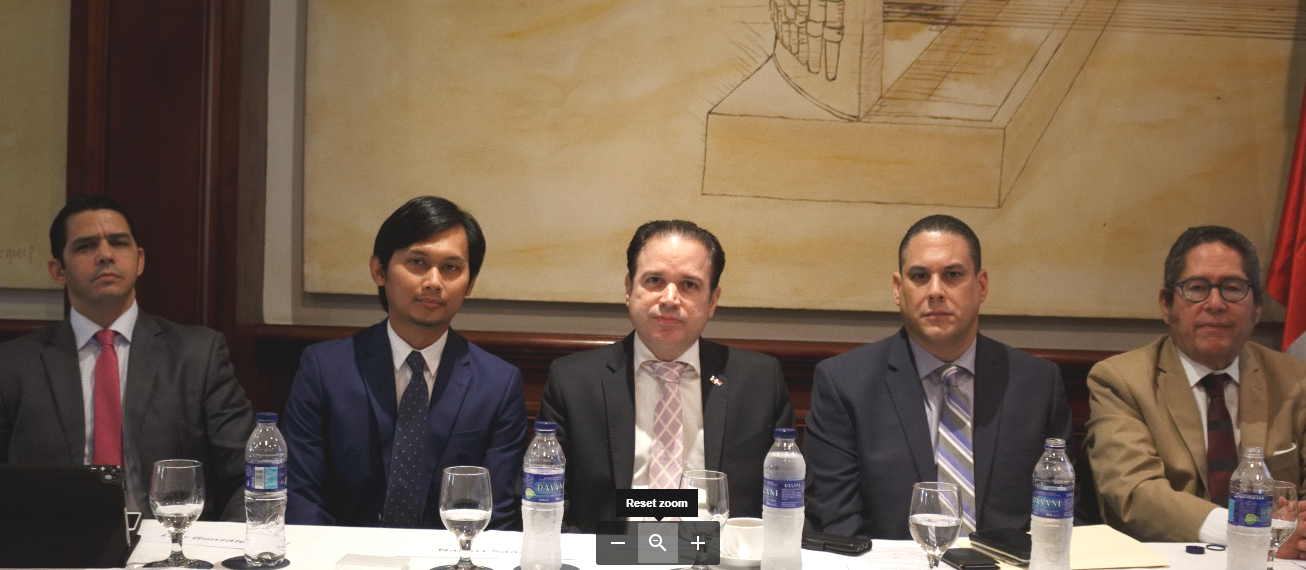 Luis González, Nadzri Saadon, Hug ... de la Mota, Fernando González Nicolás
Santo Domingo. – The director for the Caribbean region of the Malaysia External Trade Development Corporation (Matrade), Nadzri Saadon, said that last year the purchases of that Asian nation to the Dominican Republic increased by 25%, and highlighted the business opportunities that this market represents for the Caribbean country.
The official of Matrade, the govt. agency that promotes foreign trade in Malaysia, spoke Wednesday in a workshop to list the trade and economic opportunities it offers to the Dominican Republic, at a local hotel by the consulate of Malaysia, Matrade and the Roundtable of the Commonwealth Countries in Dominican Republic, whose president is Fernando Gonzalez Nicolas.
Saadon cited agricultural products, textiles, clothing, footwear, beverages, tobacco, paper and paper pulp, among the items, as the most demanded and with the highest import volumes to that country from the Dominican Republic, produced locally.
He said Malaysia can export to the Dominican Republic products derived from latex, palm oil, electrical, electronic, petrochemical, furniture, and pharmaceuticals, services for the oil and gas industry, and items of mass consumption.