US authorities find cocaine hidden in car accessories shipment from DR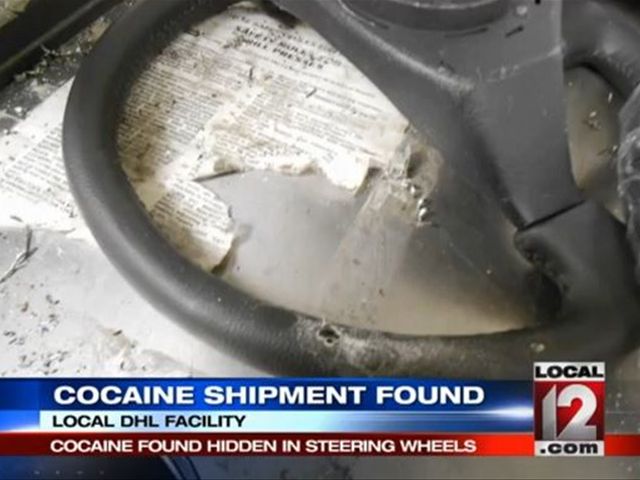 Cincinnati, US.– Drug smugglers think they've found a clever way to conceal their shipment of cocaine, but it doesn't fool customers and border protection officers at the local DHL facility, local12.com reported Friday.
According to the report, officers x-rayed a shipment of car accessories that came from the Dominican Republic to be processed in the Tri-State. But when they looked more closely, they found eight pounds of cocaine hidden in vehicle steering wheels.
The news outlet reported that the cocaine was destined for Wilmington, North Carolina. One person in Wilminton was arrested.