China raises hopes for continued climate change action at Davos – Greenpeace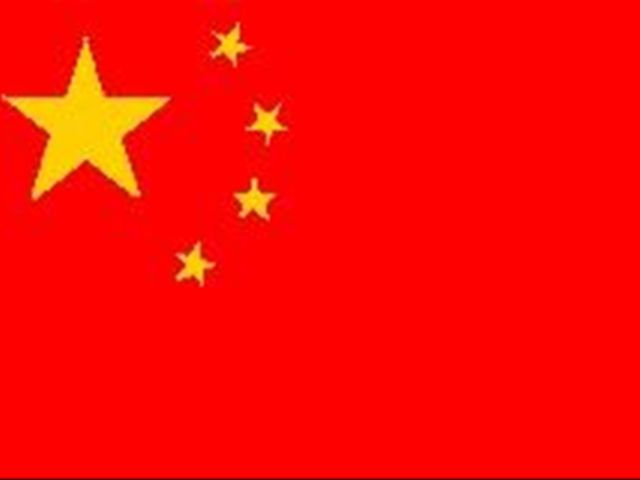 Davos, 17 January 2017, – Chinese President XiJinping today addressed the opening of the World Economic Forum in Davos. Underthe theme "responsive and responsible leadership", Xi offered hisview on a set of global issues including climate change, urging all parties tostick to the Paris Agreement instead of walking away from it, three days aheadof the inauguration of US President-elect Donald Trump.
On the same day, China's veteran climateenvoy Xie Zhenhua said China was capable of taking a leadership role incombating global climate change – the first time a senior Chinese governmentofficial has made such a clear remark in assuming leadership after the USpresidential election.
Commenting on Xi Jinping's speech, JenniferMorgan, Executive Director of Greenpeace International, said:
"Given the current volatility of globalpolitics, President Xi Jinping's address not only helped calm nerves butboosted global confidence. Xi's reference to climate change highlights China'sevolving calculus towards taking action on the issue. Now more than ever, theworld need to follow committed powers like China to safeguard and enhance thehard-fought international climate regime."
Li Shuo, Climate Policy Advisor at GreenpeaceEast Asia, said: "As president-elect Trump drops President Obama's climatelegacy, Mr. Xi might well establish one of his own. 2017 presents a realopportunity for China to rise to the challenge of responsible climateleadership. Having moved from climate laggard to a cautious leader in fiveshort years over the first half of this decade, it's reasonable to expect Chinato become a true leader by its end."
HSBC exposed as the banker behind Indonesia'sdeforestation crisis
Jakarta, 17 January, 2017 – GreenpeaceInternational exposed in a new report today how HSBC, Europe's largest bank,loaned hundreds of millions of US dollars to some of the most destructive palm oilcompanies in Indonesia.
In the past five years alone, HSBC has beenpart of banking syndicates that arranged US$16.3 billion of loans (and nearlyUS$2 billion of bonds) to six companies whose palm oil operations havedestroyed vast areas of rainforest, peatland and orangutan habitat inIndonesia.
Deforestation and peatland destruction byIndonesia's palm oil and pulp sectors is widely acknowledged as a root cause offorest fires and haze. A study by Harvard and Columbia universities estimatesthat over 100,000 adults across Southeast Asia died prematurely as a result ofthe 2015 haze crisis.
The report documents loans and financialservices from HSBC to palm oil companies responsible for:
destroying rainforest, including orangutanhabitat
seizing land from local people
operating without legal permits
abusing workers and using child labour
forest fires
draining and developing carbon-rich peatland
Many of these actions breach the laws andregulations that govern Indonesia's plantation sector. Lending to thesecompanies also breaches HSBC's sustainability policies. [5] The financialsupport provided by HSBC and other international banks contrasts sharply withpublic opinion and consumer companies demanding responsibly produced palm oil.
"HSBC claims it's a respectable bank withresponsible policies on deforestation. But somehow these fine words getforgotten when it's time to sign the contracts. Deforestation causesdevastating fires that threaten the health of millions across Southeast Asia,and our global climate. So why is HSBC helping to raise billions for thecompanies fanning the flames?" said Annisa Rahmawati, Senior Forest Campaignerfor Greenpeace Southeast Asia.
Companies in Indonesia's palm oil sector usedeliberately complicated corporate structures to avoid scrutiny. But byanalysing corporate financial data and company accounts, as well as throughfield research, Greenpeace International has traced those responsible forforest destruction back through their parent companies to HSBC and a host ofother international banks.
"The smoke that comes from clearing forestsand draining peatlands puts my family in danger, year after year. The banks andcompanies driving this crisis must take responsibility for polluting our air,"said Nilus Kasmi Seran, an indigenous Dayak and volunteer firefighter fromKetapang, West Kalimantan.
Last year the IUCN changed the classificationof the Bornean orangutan from 'endangered' to 'critically endangered', citing'destruction, degradation and fragmentation of their habitats' includingconversion to plantations, as a main reason for the decline in population.
Greenpeace analysis of figures released bythe Indonesian Ministry of Environment and Forestry suggest 31 million hectaresof Indonesia's rainforest has been destroyed since 1990 – an area nearly thesize of Germany. Indonesia has nowsurpassed Brazil as the country with the world's highest rate of deforestation,and today less than half of its peatlands remain forested.