Weather Channel: catastrophic hurricane churns toward Florida Panhandle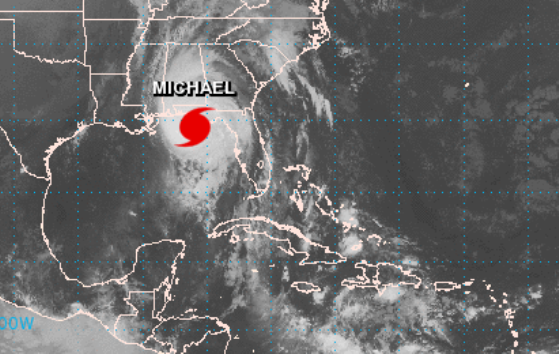 Santo Domingo.- The Weather Channel reports Wed. that Hurricane Michael is close to a catastrophic, unprecedented Category 4 strike on the Florida Panhandle and Big Bend with a life-threatening storm surge and over 100 mph winds possible not just near the coast, but also inland that could leave some areas without power for over a week.
"An extreme wind warning has been issued until 2:15 p.m. EDT for Gulf, southern Bay and southwestern Franklin counties where winds in excess of 130 mph are moving onshore," it said.
It adds that Michael is an extremely dangerous and life-threatening situation. "Treat this warning as if a tornado was approaching and move immediately to the safe room in your shelter," advises the National Weather Service.