The dramatic Covid-19 situation in Brazil continues to worsen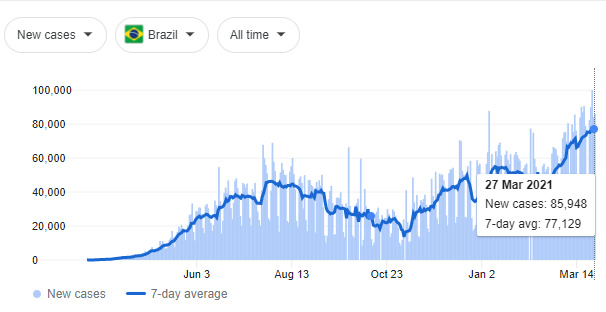 In Brazil, the corona numbers are increasing dramatically. Most recently, more than 100,000 new cases were registered in one day for the first time. There were 3,650 deaths associated with the virus – the highest number per day reported so far. The increase is attributed to the spread of the Brazilian Corona variant. In the country, more than 300,000 people have died after being infected with the coronavirus since the pandemic began. Healthcare systems are at imminent risk of collapsing.
Jairo Bolsonaro has consistently opposed quarantine measures, arguing that the collateral damage to the economy would be worse than the effects of the virus itself.