Probabilities of formation of a storm in the Atlantic grow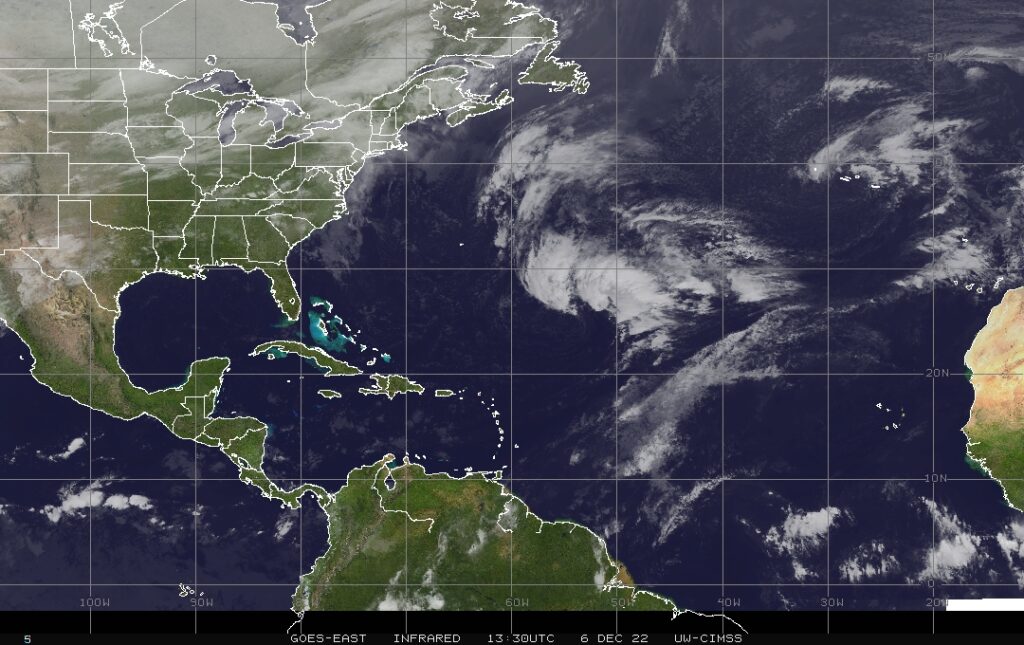 Source: External
According to the National Hurricane Center (NHC), a large area of low pressure in the center of the North Atlantic, about 1,287 kilometers northeast of the Leeward Islands, may develop into a subtropical or tropical storm in the coming days. According to a report released by the NHC on Tuesday, the chances of this happening have increased since Monday to 50% in the forecast for the next 48 hours and five days. If the trajectory pattern forms, it will not affect the ground.
The Atlantic basin's cyclone season officially ended on November 30. The low-pressure area is causing downpours and thunderstorms northeast of the Leeward Islands (part of the Lesser Antilles). According to the NHC, conditions appear favorable for the development of a tropical or subtropical storm as it moves northeast over the next few days. However, by Thursday night or Friday, the low will move northeast over calmer waters and interact with a midlatitude trough, limiting the system's development to subtropical or tropical levels.
During the 2022 Atlantic hurricane season, which runs from June 1 to November 30, 14 named storms formed, eight of which became hurricanes and two of which, Fiona and Ian, became major hurricanes. Ian, a category 4 hurricane that made landfall in Cuba and Florida (USA) at the end of September, was the most dangerous hurricane of a season that experts predicted would be "active." According to the NHC, an average hurricane season has 14 named storms, seven hurricanes, and three major hurricanes.