State of emergency in 10 Turkish provinces after earthquake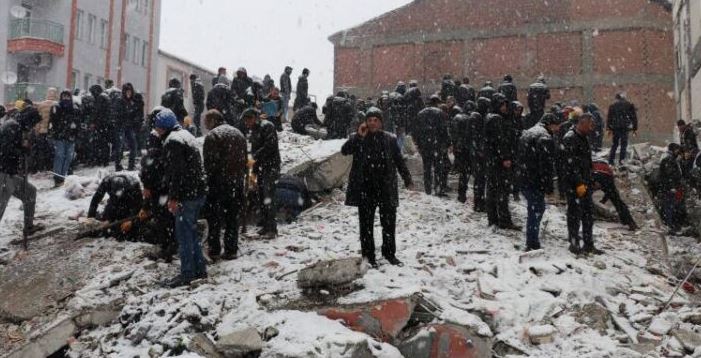 The Turkish Parliament approved this Thursday the state of emergency proposed by the president, Recep Tayyip Erdogan, which officially came into force in the ten provinces most affected by the earthquake last Monday. The state of emergency, in force for the next three months, is based on the Turkish Constitution which allows it to be decreed in the event of natural disasters. During a state of emergency, monetary, patrimonial, and labor obligations may be imposed on citizens, and the fundamental rights and freedoms of citizens may be temporarily limited or suspended.
Erdogan referred today to the cases of looting in the provinces hit by the earthquake and announced that the State will fight against them with the power of the state of emergency. The declaration of the state of emergency was approved by the parliamentary majority that has the ruling conservative Islamist party AKP along with its partner, the nationalist party MHP.
After Monday's series of earthquakes, authorities have so far confirmed some 17,000 deaths and more than 64,000 injuries, though experts fear there may still be tens of thousands of people under the rubble.