Prime Minister of Japan defines the Dominican Republic as a very important partner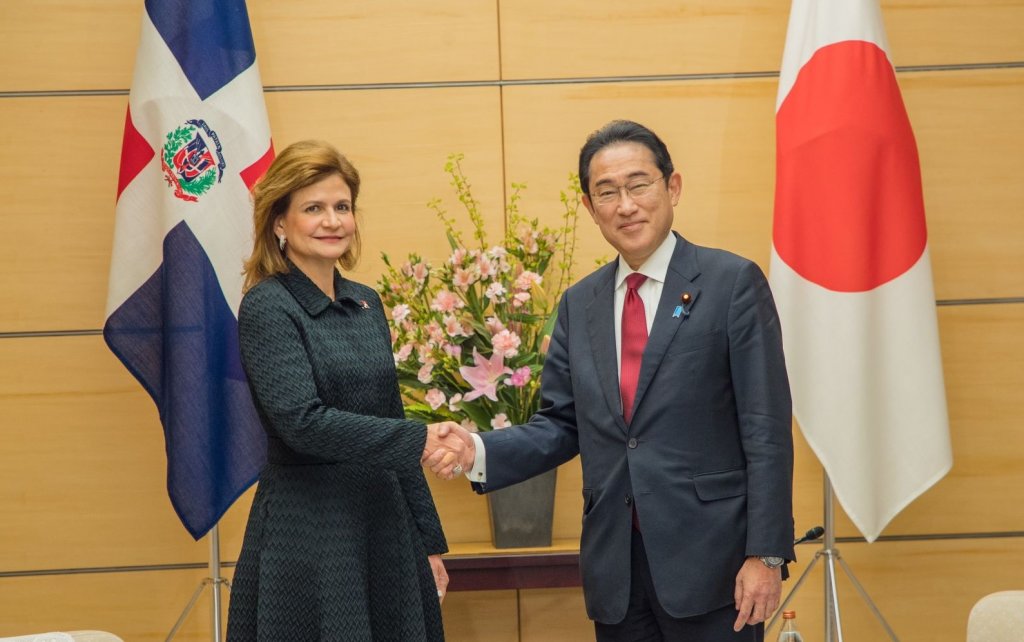 During a meeting with Dominican Vice President Raquel Peña, Japanese Prime Minister Fumio Kishida stated that the Dominican Republic is an important partner for his country and expressed interest in further developing relations between the two countries. He also expressed gratitude to President Luis Abinader for the treatment given to the Japanese community living in the Dominican Republic.
Kishida praised President Abinader's work in promoting democracy through the Alliance for Development in Democracy, which includes Costa Rica, Ecuador, and Panama, and expressed his willingness to collaborate with the Dominican Republic in the Free and Open Indo-Pacific Association.
Vice President Peña, on behalf of President Abinader's government, also expressed interest in strengthening relations between the two countries and thanked Japan for its support in the United Nations Security Council regarding the situation in Haiti. They also discussed global and regional issues such as the situation in East Asia and Russia's war in Ukraine. The Dominican delegation accompanying Vice President Peña included the Ministers of Economy and Industry, Commerce, and MSMEs, as well as the Dominican Ambassador to Japan and the Ambassador on a Special Mission.