US pilots showcase a hurricane hunting plane in the Dominican Republic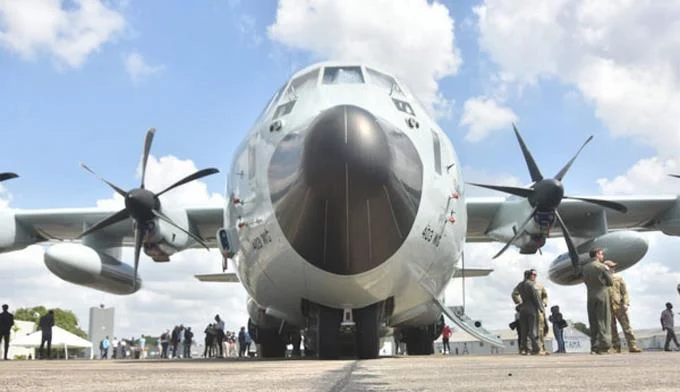 Santo Domingo.- Yesterday, a delegation of 20 crew members and meteorologists from the National Hurricane Center of the United States visited the National Meteorological Office (Onamet). During their visit, they participated in a meeting with national authorities on the runway of the San Isidro Air Base to showcase a Hurricane Hunting Plane and inform about the strategies used by the pilots when flying over tropical depressions.
The American pilots explained that the aircraft on display in the San Isidro hangars is the WC-130 Hercules model, which belongs to the 53rd Meteorological Reconnaissance Squadron of the US Air Force and the National Oceanic and Atmospheric Administration (NOAA).
Amarilys Cotto, a meteorologist, and pilot of the US unit explained that the aircraft has the responsibility of flying into the most hostile environments within storms and cyclones. Initially, the Hercules was made for cargo, but later it was modified to be shorter and equipped with more powerful thrusters to enable entry into dangerous areas.
By sharing their expertise with their Dominican counterparts, the US Commission hopes to help improve the country's ability to predict and prepare for natural disasters like hurricanes. With its experience and advanced technology, the National Hurricane Center is considered a leading authority in hurricane forecasting, and its cooperation with the Onamet is a sign of the continued partnership between the two countries in this area.