The Dominican Republic does not understand why it has taken so long to help Haiti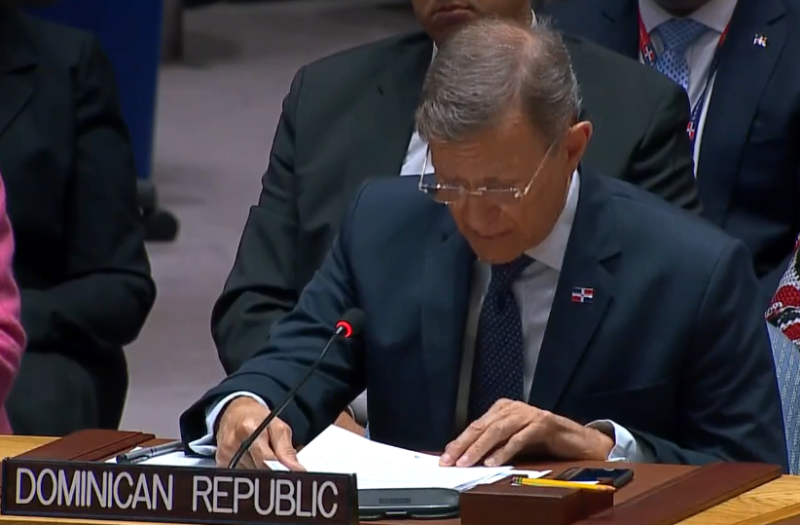 The lack of interest and action to address Haiti's widespread crisis has been brought to the attention of the international community by Roberto Álvarez, the Minister of Foreign Affairs of the Dominican Republic. At a United Nations Security Council meeting, Álvarez reiterated the urgent need for the organization to take actions that can help resolve the "tragedy" affecting millions of Haitians and the Dominican Republic. He expressed his confusion about why it has taken so long for the body to comply with the aid requested by Haiti, which has not been the case for other countries in crisis.
Álvarez questioned whether countries receive aid based on a differentiating stratification and suggested that responses to help the Haitian people recover to a minimum level of normalcy have been inadequate. He called for measures to stop the security focus and for the international community's responsibility to protect Haitians when a State cannot. He cited a United Nations report that shows an exponential increase in weapons, bullets, and drugs in Haiti, indicating that a special support force from the National Police is urgently needed to resolve the situation.
Álvarez also claimed that the situation in Port-au-Prince is comparable to an internal armed conflict and that the Haitian State is dissolving. He concluded by urging the Security Council not to ignore the claim.