Japan and the Dominican Republic collaborate to strengthen the country's resistance to future earthquakes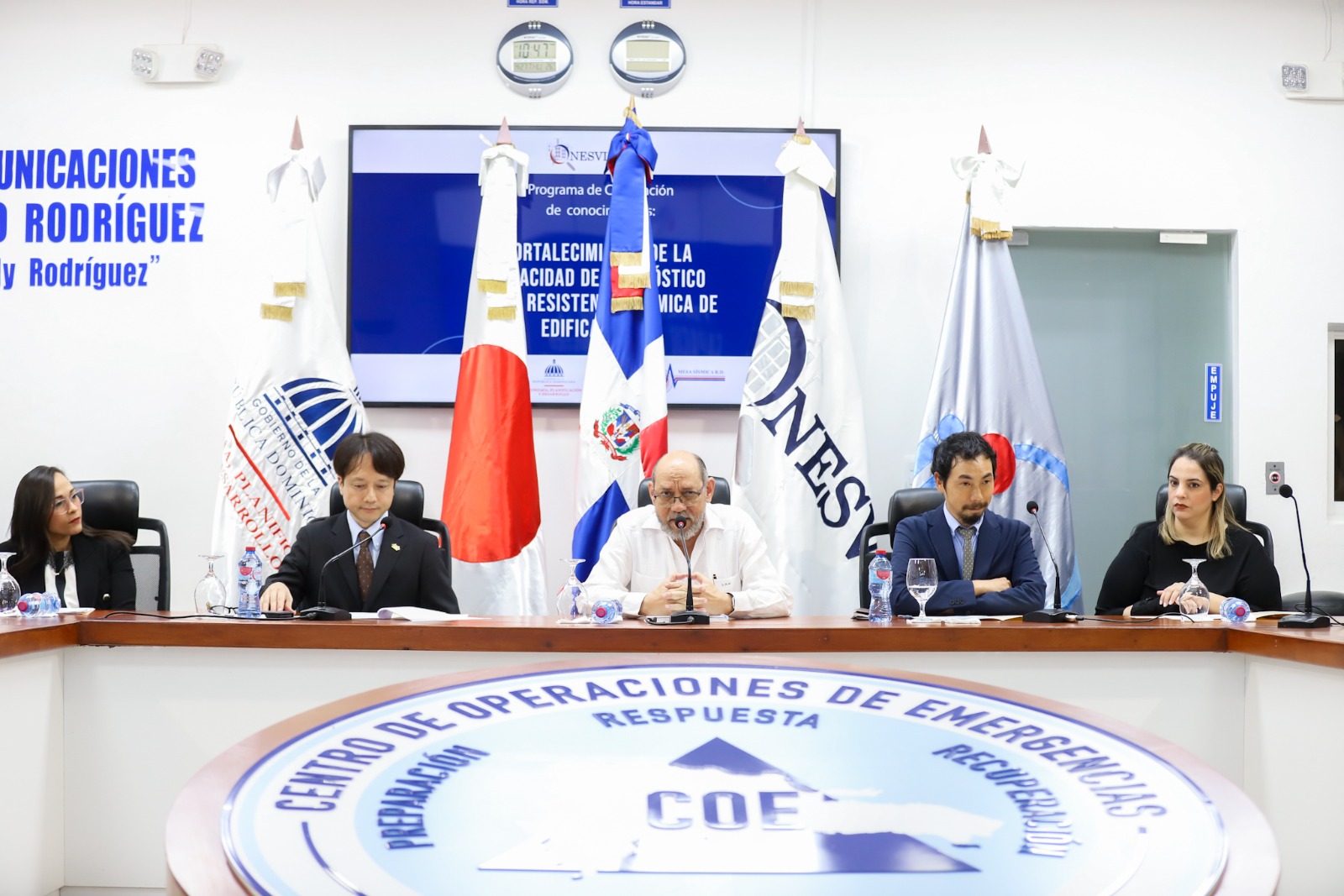 Santo Domingo.- Onesvie, the National Office for Seismic Assessment and Vulnerability of Infrastructure and Buildings, in collaboration with the Japan International Cooperation Agency (JICA) and the Ministry of Economy, Planning and Development (MEPyD), will conduct a three-year co-creation of a knowledge program in Japan to enhance the approach to seismic engineering in the Dominican Republic. The first phase of the training program, titled "Strengthening Diagnosis Capability of Seismic Resistance of Buildings," will take place from May 7 to 27, 2023, in Tsukuba City, Ibaraki Prefecture, Japan. This year's training will target middle and executive-level personnel responsible for seismic risk and earthquake resistance policies, as well as human resources responsible for system design and operation of local engineer training courses.
The objective of the training is to equip Onesvie and related entities with basic knowledge in the field of seismic engineering and earthquake resistance to enable them to promote seismic risk reduction projects in the Dominican Republic. Approximately 30 professionals will be trained annually over a three-year period, with a focus on understanding the general panorama of seismic disaster prevention, including the seismic resistance of buildings and infrastructure, and Japan's position within it.
Based on the draft roadmap, participants will acquire knowledge and skills to promote projects focused on seismic resistance, and a concrete action plan will be formulated for short-term initiatives. The project's launch event took place on April 27, with Mr. Leonardo Reyes Madera, director of Onesvie, emphasizing the importance of the course in enabling seismic specialists and decision-makers to gain cutting-edge technical knowledge and share experiences with international experts in the field.
During the event, representatives from MEPyD, JICA, the Japanese Embassy, and other governmental and non-governmental institutions involved in the management of risks in the country spoke. The training program is expected to improve the diagnostic capacity and reinforcement of buildings against seismic events and promote seismic risk reduction projects in the Dominican Republic.