The revenge of the population: six alleged bandits assassinated and one imprisoned in Haiti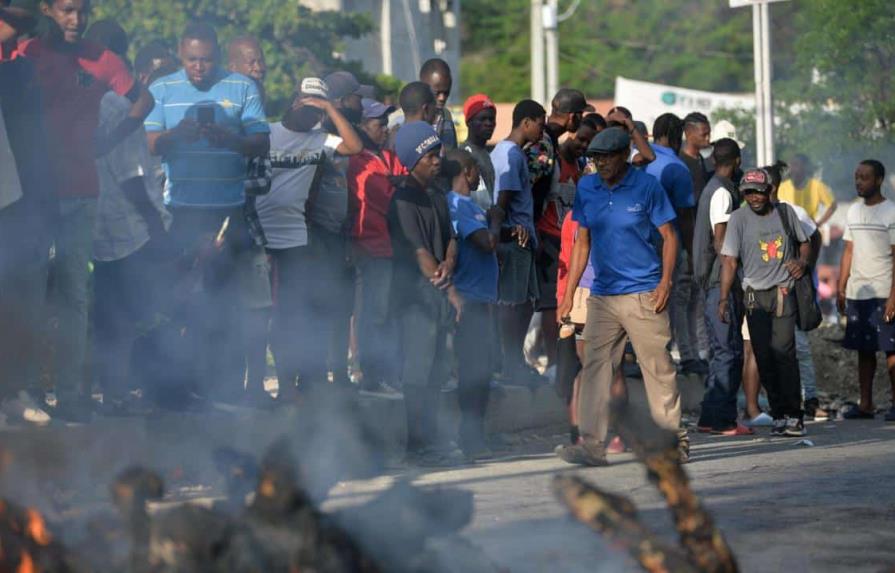 Haiti.- Over the past weekend, Haitian media reported incidents of the population engaging in acts of lynching against suspected gang members. This violent response by the public is a result of the escalating wave of violence perpetrated by armed gangs in the country.
According to local residents cited by Le Nouvelliste, on Friday, two suspected bandits were killed by members of the population while attempting to hijack a cargo truck on the road to Nazón. The suspects were armed, and the residents took matters into their own hands to protect themselves.
On Saturday, police authorities arrested four suspected bandits in possession of ammunition and automatic weapons in Gonaives. However, the situation took a gruesome turn when members of the population forcibly took custody of the suspects, subjecting them to stoning before setting them on fire. This represents the first time such an action has occurred in Gonaives since the emergence of the "Bwa kale" movement.
In a separate incident, on Monday, alleged bandit Abouló, a member of the "Nou se revolisyonè" group operating in the Raboto district, was arrested in Biennac. He was apprehended alongside two others, Ady Gaston and Poristène Byron. The police confiscated firearms and cell phones from them. Abouló faces charges of multiple murders and the burning of the city's courthouse.
The Bwa kale movement has gained momentum in the capital and various provinces of Haiti. Comprised of members of the population, this movement takes matters into its own hands through acts of lynching against suspected bandits. The rise of such vigilantism reflects the frustration and desperation of the people in the face of rampant gang violence in the country.