International aviation event Connect New World begins in Santo Domingo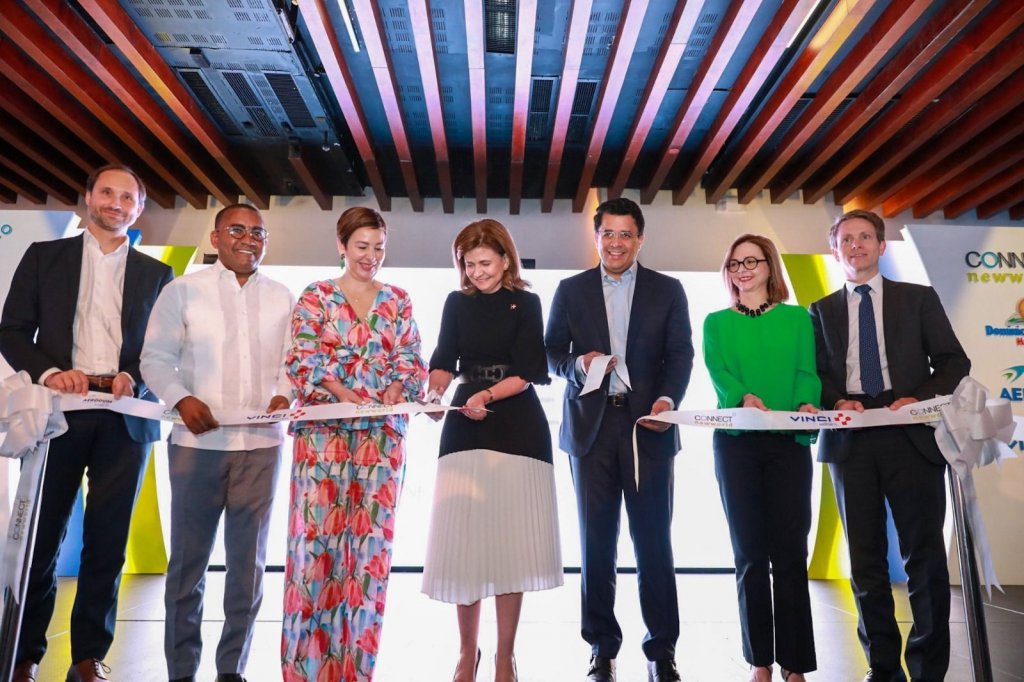 Santo Domingo.- The Connect New World event was officially launched in the presence of Vice President of the Republic, Raquel Peña, Minister of Tourism, David Collado, CEO of Aerodom, Mónika Infante, and over 200 international guests. This exceptional forum brings together influential decision-makers in the aviation industry for a series of seminars featuring esteemed speakers, one-on-one meetings, and a program of engaging evening events.
The Dominican Republic was chosen as the host country for this significant international event due to its remarkable recovery of post-pandemic air traffic and the outstanding performance of its tourism industry on a global scale. Aerodom and Vinci Airports, in collaboration with the Ministry of Tourism, have successfully managed the event.
Connect, a renowned event with over 15 years of history in Europe and other markets, has become a major gathering for airlines, airports, and tourism authorities, focusing on shaping air transport strategies in the region.
The event is taking place in Santo Domingo from May 30 to June 1, in the event room on the fifth floor of the JW Marriott hotel. Prominent CEOs and executives from airlines, airports, and service companies in the air transport industry are participating in Connect.
Mónika Infante Henríquez, the General Director of Aerodom, welcomed the attendees on behalf of Aerodom and its parent company Vinci Airports. She expressed her delight in hosting the Connect New World event, emphasizing the historic significance of the discussions and collaborations taking place among airlines, airports, and tourism authorities. The goal is to establish new routes and frequencies to a wider range of destinations.
Connect, organized by The Airport Agency, is an essential route development event offering unlimited face-to-face meetings, a diverse conference program, and various social events, including evening performances, morning activities, and excursions.
"We are confident that Santo Domingo will be an excellent host, enabling us to further connect a new world. Over the past two years, our industry has showcased exemplary performance, and we believe that through shared experiences, identifying solutions to global challenges, and embracing new strategies, we can elevate tourism development to new heights," stated David Collado.
The Ministry of Tourism, Aerodom, and Vinci Airports serve as the main sponsors of CONNECT. Additionally, three official operators—Arajet, Air Europa, and Sky High Dominicana—offer discounted rates to welcome the event delegates.