DGA was selected by South Korea for consultancy that will contribute to its modernization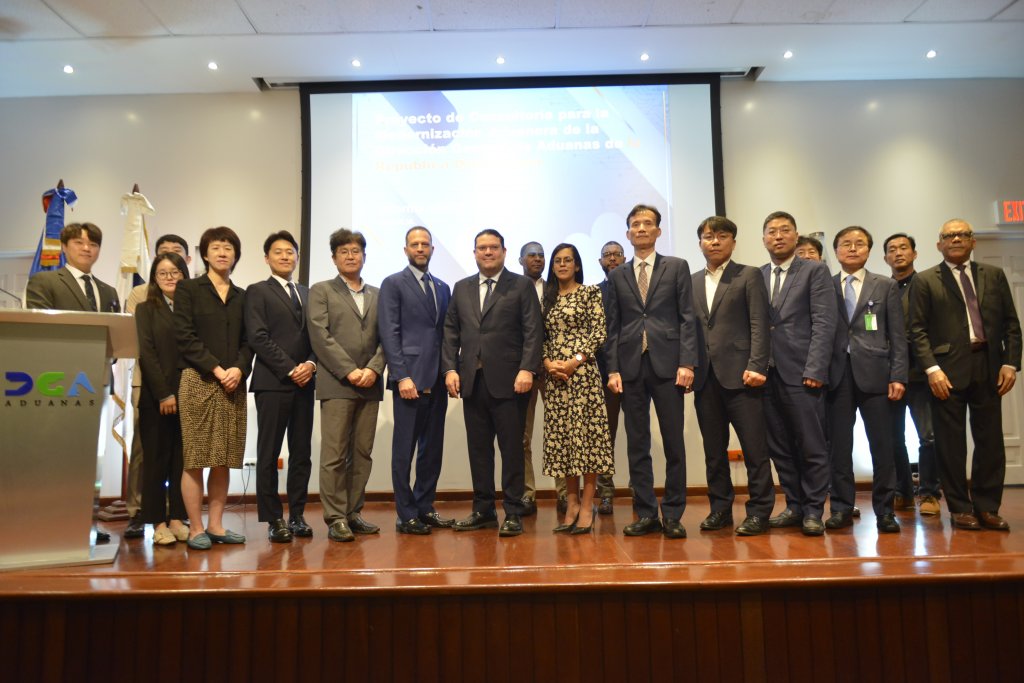 The General Directorate of Customs (DGA) in the Dominican Republic received a delegation from the Korea Customs Service, as well as the Customs UNI-PASS International Agency and Korea Trade Network (KTNET) consortiums. The delegation arrived in the country on May 22 to provide consultancy services, which will be financed by South Korea.
Together with a team from the DGA, the South Korean experts will conduct interviews and surveys until June 16 to assess the state of customs systems and infrastructure in the Dominican Republic. Following their assessment, they will present a comprehensive report on the findings.
Eduardo Sanz Lovatón, the head of the DGA, led the event at the DGA headquarters on Tuesday, where the South Korean mission was introduced. He expressed his appreciation for the presence of the delegation from South Korea, emphasizing the long-standing relationship between the two countries since 2004 and South Korea's reputation as a pioneer in technological advancements in logistics and telecommunications.
Hyun Kim, the deputy director of the project, expressed gratitude for the warm reception by the Customs team. He highlighted the importance of the consultancy project in formulating a future strategy that incorporates the development of information and communication technologies (ICTs) and aligns with the digital transition trends in customs administration.
Sewon Park, the head of the Business Strategy Project, outlined the project's timeline, spanning eight months from April to November. The project consists of three stages: data gathering, analysis, and the presentation of final conclusions and recommendations.
The consultancy team comprises Hyun Kim, Seongryun Jeon, Jungsuk Kim, Sewon Park, Myungjin Park, Chang Hyun Park, Hyun Kwang Woo, Ju Young Lee, Ji Min Lee, Yun Ho Chae, Sung Wook Park, Daejung Kim, Noori Hwang, and Kyeong Rim Ahn. Their expertise spans various areas, including project management, business strategy, information technology, and research and development.
The collaboration between the South Korean delegation and the DGA aims to enhance and modernize customs processes in the Dominican Republic through the implementation of advanced technologies and best practices.