4.9 magnitude earthquake shakes southern Haiti leaving 3 dead and several injured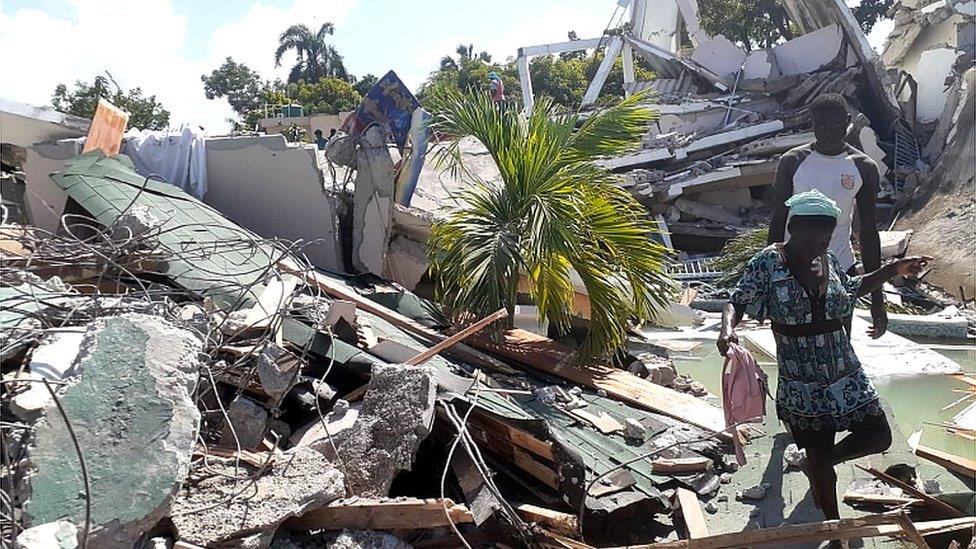 Port-au-Prince.- Southern Haiti was rocked by an earthquake early Tuesday, with a preliminary magnitude of 4.9, resulting in the loss of at least three lives and several injuries, as reported by authorities. According to the US Geological Survey, the quake struck the coastal town of Jeremie, occurring before dawn at a depth of 10 kilometers (six miles).
Rescue efforts at a collapsed house led to the discovery of three bodies, while additional search operations were underway, informed Frankel Maginaire from the Haitian Civil Protection Agency in Jeremie, as relayed by The Associated Press.
A number of children were rushed to hospitals for treatment after sustaining injuries while fleeing in a state of panic. In the aftermath of the earthquake, the streets became thronged with people, eagerly anticipating any potential aftershocks. This seismic event holds significance for Haiti as it marks 13 years since the deadliest earthquake in history.
Almost a year ago, the region experienced another powerful quake measuring 7.2 in magnitude, primarily affecting Les Cayes and claiming over 2,200 lives. Some of those who were displaced by the August disaster are still residing in temporary camps.
In 2010, a devastating magnitude 7 earthquake struck near Port-au-Prince, the densely populated capital, causing the death of at least 200,000 individuals and widespread destruction of buildings.