Abinader leaves for the Bahamas to participate in the Caricom meeting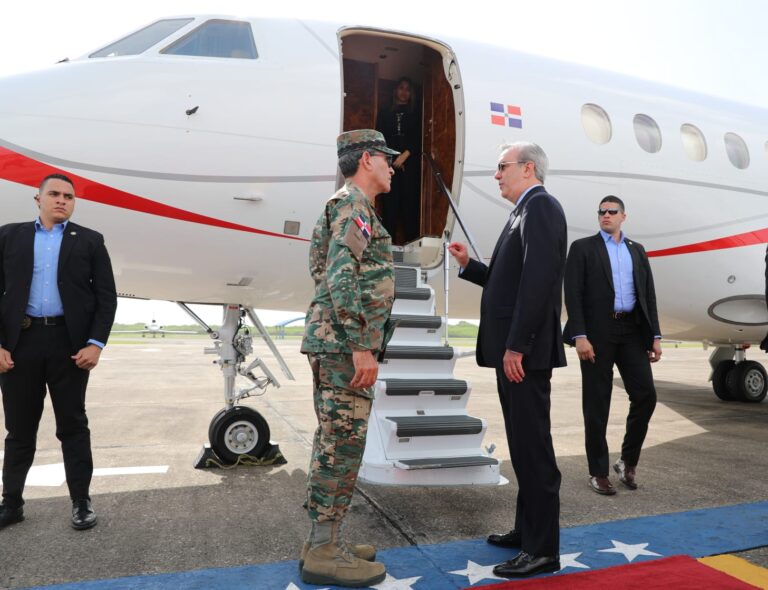 Santo Domingo.- President Luis Abinader departed on Thursday morning at 9:30 for Nassau, Bahamas, where he will attend the Caribbean Community (CARICOM) meeting. The meeting will address various issues concerning the Caribbean region and will be graced by the presence of Vice President Kamala Harris from the United States. This gathering serves as a follow-up to last year's meeting held in Los Angeles.
Despite not being a member of CARICOM, the Dominican Republic has received an invitation to attend, highlighting the country's significance in the Caribbean and the relevance of the topics under discussion.
Accompanying President Abinader on the trip is Foreign Minister Roberto Álvarez, Finance Minister José (Jochi) Vicente, General Jimmy Arias Grullón (head of the Presidential Security Corps [CUSEP]), as well as his assistants Eilyn Beltrán and Mercedes Pichardo.
The President is expected to return to the Dominican Republic later this afternoon. Prior to his departure, he received a farewell at the air terminal from Defense Minister Lieutenant General Carlos Luciano Díaz Morfa, Major General Carlos Febrillet (Commander General of the Dominican Republic Air Force), and Brigadier General Guillermo Caro Cruz (Commander of the First Dominican Presidential Guard Regiment).