Dominican Republic Ministry of Defense and US Southern Command inaugurate Fuerzas Comando 2023 competition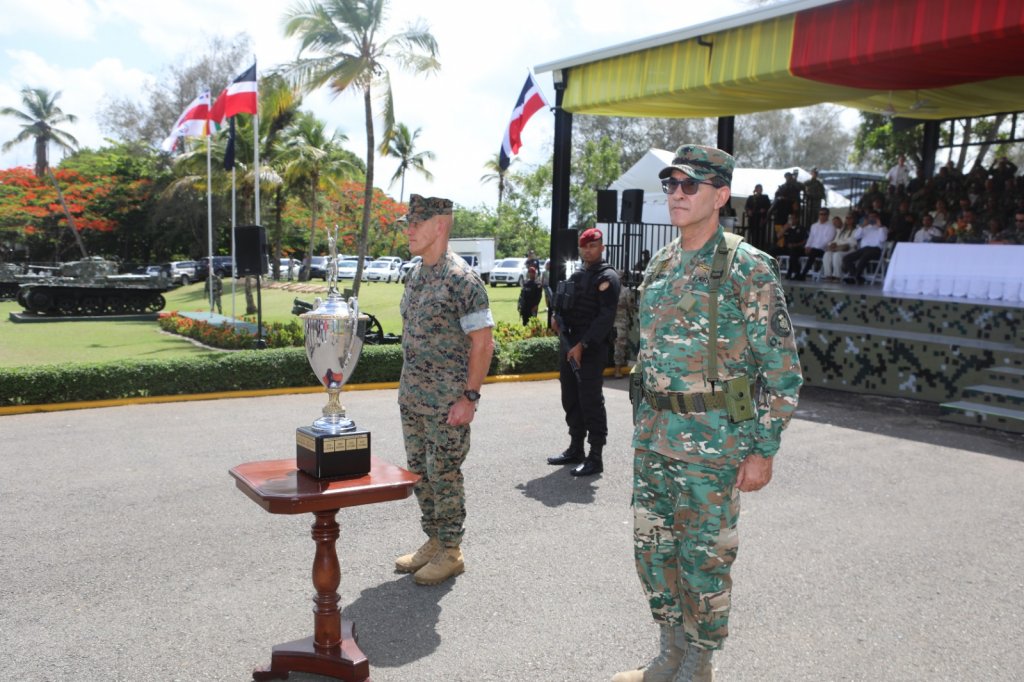 In a ceremony held at the First Infantry Brigade of the Dominican Republic Army, the Ministry of Defense (MIDE) and the United States Southern Command officially inaugurated the "Fuerzas Comando 2023" international competition. The event was attended by high-ranking military officials from the Dominican Republic and invited countries. Scheduled to take place from June 12 to 23, the competition aims to assess the physical capabilities and weapon-handling skills of participants, as well as their technical abilities in countering terrorism and organized crime. Delegations from 21 countries in the region are participating in this event. The opening ceremony was led by Defense Minister Lieutenant General Carlos Luciano Díaz Morfa, ERD, and Brigadier General Peter D. Huntley of the US Army, who serves as the Commander of the Special Operations Command, US Southern Command.
During his speech, Minister Díaz Morfa quoted US General George Patton, emphasizing the soldier's pivotal role and the importance of military alliances in enhancing the training, interoperability, and capabilities of special forces and their leaders at strategic, operational, and tactical levels. He expressed the commitment made two years ago to co-host these competitions and the Leaders' Seminar, highlighting the efforts made to ensure their successful execution.
General Huntley underscored the benefits of exchanging techniques and skills, as well as the opportunity to strengthen friendship ties among participating countries and enhance soldier training. Brigadier General José Manuel Durán Ynfante, ERD, the general supervisor of "Fuerzas Comando 2023," urged the competitors to demonstrate exceptional performance, determination, unwavering courage, and unparalleled teamwork. The ceremony concluded with the presentation of the rotating cup to be safeguarded by the Dominican Special Forces, followed by a torch tour and the lighting of the Fuerzas Comando 2023 competition cauldron.
The event witnessed the presence of the General Staff of the Armed Forces, the Joint Staff, members of the diplomatic corps accredited in the country, and special guests.