DA and Embassy in Jamaica will promote the Dominican Republic as a safe place for general aviation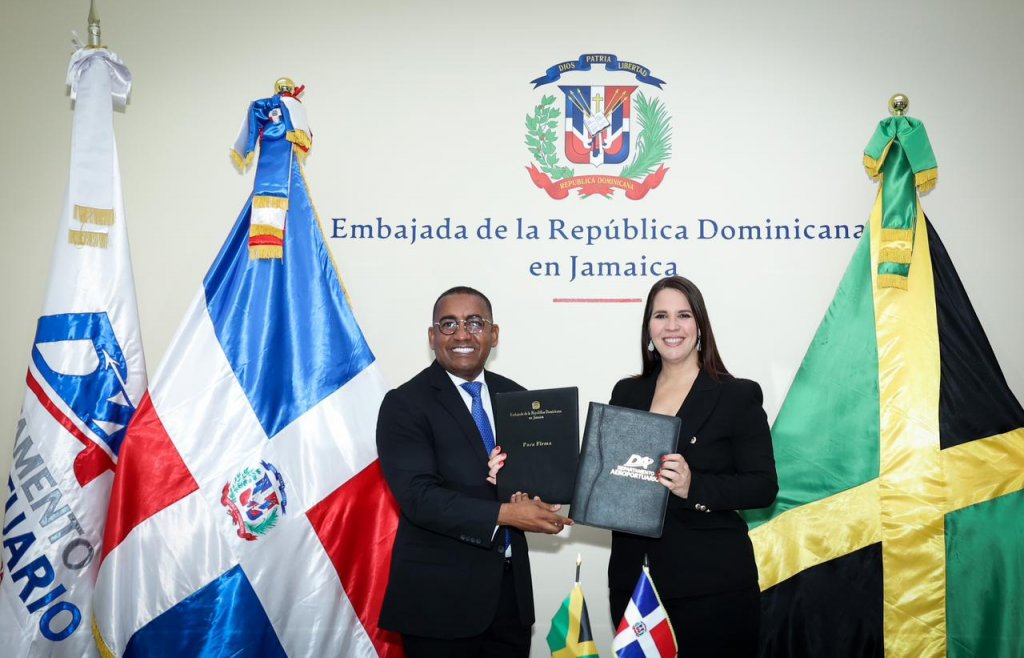 photo from zdigital
The Airport Department (DA) and the Embassy of the Dominican Republic in Jamaica have entered into a collaborative agreement to implement the "Effort Country" project. The project aims to promote the Dominican Republic as a safe and welcoming destination for non-commercial private aviation in Jamaica.
The agreement was signed by Víctor Pichardo, the executive director of the DA, and Angie Shakira Martínez Tejera, the Dominican ambassador in Jamaica, at the diplomatic headquarters in Kingston. The objective is to continue efforts to attract tourists, executives, and businesses who utilize general aviation.
Pichardo highlighted that these agreements are part of the ongoing work to improve private aviation, including the implementation of the Protocol for the Management of Non-Commercial Private Aviation. The goal is to attract a greater number of aircraft corresponding to the tourism segment.
According to the agreement, the embassy is committed to promoting general aviation between the Dominican Republic and Jamaica to stimulate foreign investment. Additionally, the embassy will establish a DA office at its headquarters to provide information and facilitate potential investors interested in projects within the sector.
Pichardo further emphasized that this collaboration allows for close cooperation with strategic embassies in the aviation sector, enabling various collaborations such as technical and human training to enhance quality.
The collaboration aims to strengthen connections with the diaspora and focus on promoting and cooperating in tourist attraction efforts, efficient airport services, and the development of joint strategies to streamline access to services for the benefit of the overseas community.
Ambassador Angie Martínez expressed that this collaborative agreement, along with the presence of Víctor Pichardo, the airport director of the Dominican Republic, reaffirms the interest of both countries in strengthening collaborative ties and friendship.