The Dominican Republic and Canada issue a joint statement and highlight the strength of their bilateral relations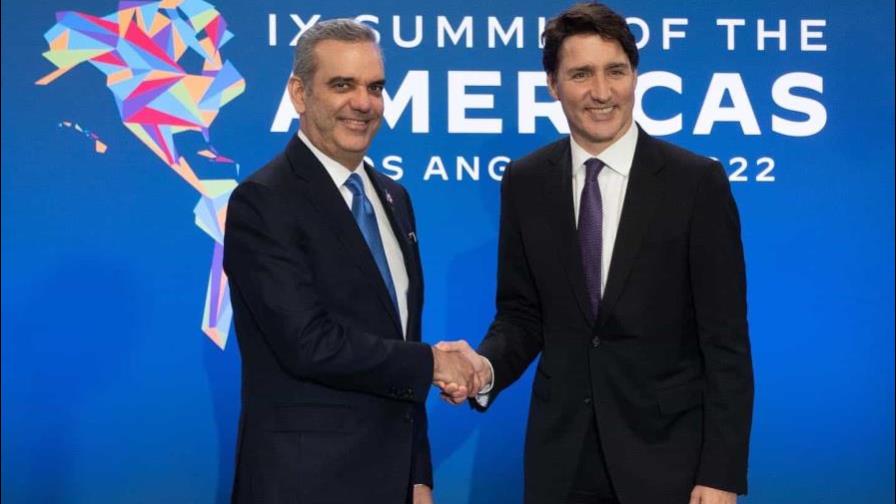 Santo Domingo.- The governments of Canada and the Dominican Republic have issued a joint statement emphasizing their strong bilateral relations and longstanding partnership, particularly in the realm of regional security.
Following a call between President Luis Abinader and Prime Minister Justin Trudeau on March 30, both countries committed to enhancing their cooperation to address the ongoing crisis in Haiti. Their objective is to support Haitian-led solutions and work towards achieving stability.
The joint statement recognizes that restoring stability in Haiti will alleviate the disproportionate burden on the Dominican Republic, its sole neighboring country. This burden includes social tensions and budgetary pressures on Dominican social services.
Both countries acknowledge that the magnitude of the crisis in Haiti necessitates increased international cooperation in areas such as development, humanitarian assistance, and security. This involves building capacities through the provision of equipment, technical assistance, and training.
Efforts are already underway in Haiti through the United Nations Integrated Office in Haiti (BINUH) and the mobilization of additional resources from Canada and other partners. Canada recently allocated an additional $100 million for this purpose.
Furthermore, the joint statement acknowledges the Dominican Republic's collaboration with the requests of Haitian authorities to enhance security, facilitate access to strategic goods like fuel, and support the safety of international diplomatic personnel stationed in Haiti, among other measures. Both countries also recognize the ongoing cooperation between regional governments, Haitian authorities, and international organizations such as the United Nations, as well as the efforts led by the United States and CARICOM, among others, to restore the rule of law and address food insecurity in Haiti.
Canada and the Dominican Republic commit to continued collaboration with the international community to support a Haitian-led, long-term solution to the ongoing crisis. They will expand coordination in Haiti, Canada, the Dominican Republic, and elsewhere as necessary, including through increased diplomatic presence at Canadian embassies in Port-au-Prince and Santo Domingo.