Dominican Government signs agreement with Israel for Water Management Master Plan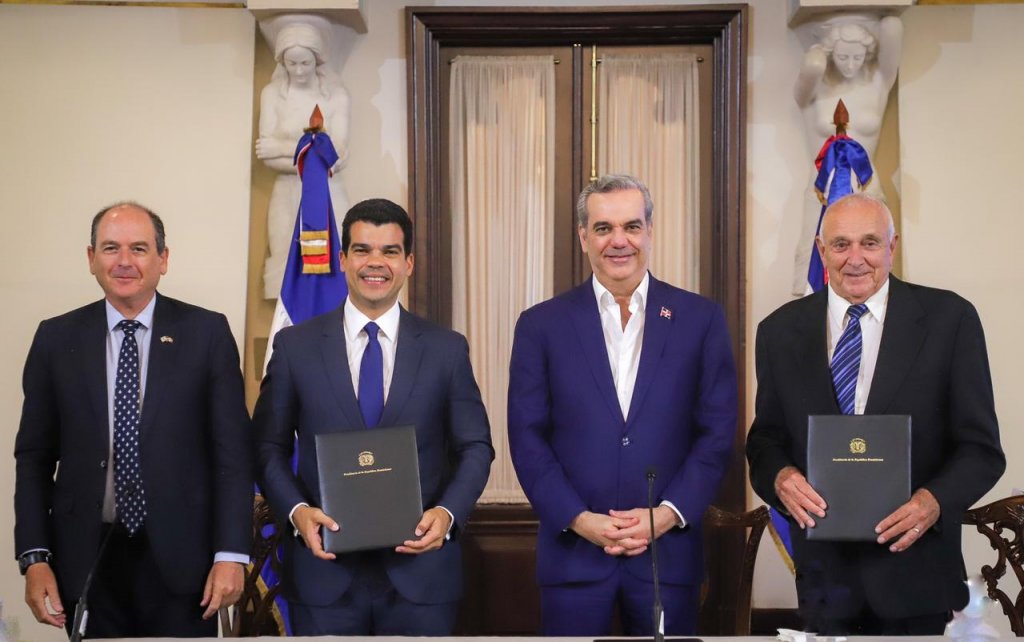 Santo Domingo.- President Luis Abinader led the signing of an agreement on Monday for the development of a Water Management Master Plan in the Dominican Republic. The plan aims to enable the efficient and effective management of water resources, creating conditions for long-term sustainability. The agreement was signed by the executive director of the National Institute of Drinking Water and Sewerage (Inapa), Wellington Arnaud, and the president of the Israeli state institution Mekorot, Yitzhak Aharonovitch.
President Abinader highlighted Israel's expertise in water management and expressed the government's intention to learn from best practices around the world and apply them to the national reality. He emphasized the importance of the agreement in conserving and maximizing water efficiency, stating that it strengthens the government's commitment to the National Pact for Water and its priority of providing efficient and quality water services to every Dominican home.
The President acknowledged that water management is a significant challenge, particularly in the face of climate change and drought conditions. He emphasized the need for collective action and urged the public to recognize the water crisis and act accordingly. The agreement not only supports the guidelines of Inapa but also integrates with the broader Water Pact, enabling the application of the plan's recommendations across the country.
President Abinader expressed gratitude to the Israeli government for their collaboration and emphasized the friendly relations between the two countries in addressing shared challenges. He reiterated his government's commitment to improving the quality of life by prioritizing water as a fundamental objective, allocating a significantly increased budget, and undertaking substantial efforts to mitigate the impact of droughts.