Luis Abinader leaves for Belize on Monday afternoon for a SICA meeting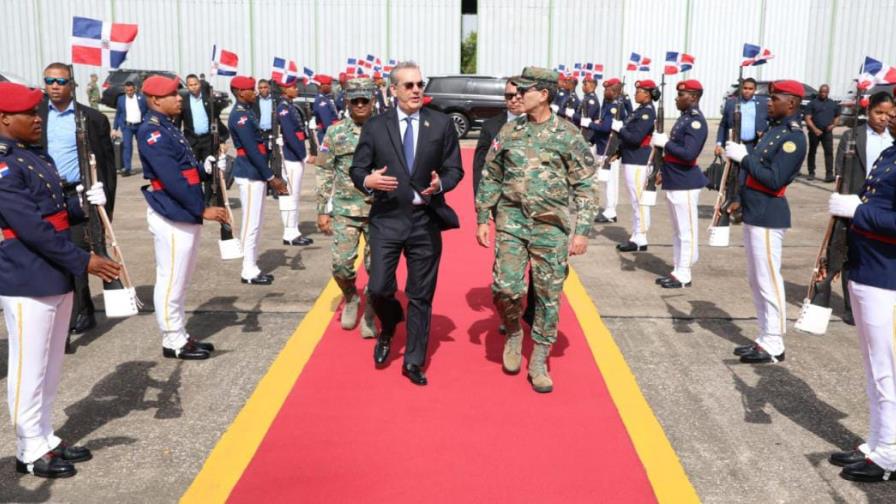 Santo Domingo.- The Presidency of the Dominican Republic has announced that President Luis Abinader will be traveling to Belize to participate in the LVII Summit of Heads of State and Government of the Central American Integration System (SICA). Accompanied by a small entourage, President Abinader will depart on the afternoon of Monday, June 26, and will be received by a commission led by the Belize Ministry of Foreign Affairs at the Riversdale International Airport in Placencia.
The President's itinerary includes a reception and cultural experience organized for the Heads of State and Government, Foreign Ministers, and Special Guests on Monday, June 26, at 6:00 p.m. The following day, Tuesday, June 27, President Abinader will participate in the LVII Ordinary Meeting of SICA Heads of State and Government, which will take place at the UMAYA Resort starting at 8:40 a.m.
The meeting will commence at 8:45 a.m. with remarks from the Prime Minister of Belize and President Pro Tempore of SICA, John Briceño. At 8:50 a.m., the Secretary General of SICA, Werner Isaac Vargas Torres, will deliver his speech. A family photo of the SICA Heads of State and Government will be taken at 8:55 a.m., followed by the work session.
The closing ceremony of the LVII Summit of SICA Heads of State and Government will occur at 12:20 p.m., followed by a lunch offered to the Heads of State and Government and Foreign Ministers of SICA at 12:30 p.m. After completing the official agenda of the event, President Abinader will return to the Dominican Republic during the early hours of the night.
President Abinader's delegation includes the Minister of Foreign Affairs, Roberto Álvarez; the head of the Presidential Security Corps (CUSEP), Brigadier General Jimmy Arias Grullón, as well as his assistants, Eilyn Beltran and Mercedes Pichardo.