Dominican Republic Commission in Washington: There is not, nor will there ever be, a Dominican solution to the Haitian problem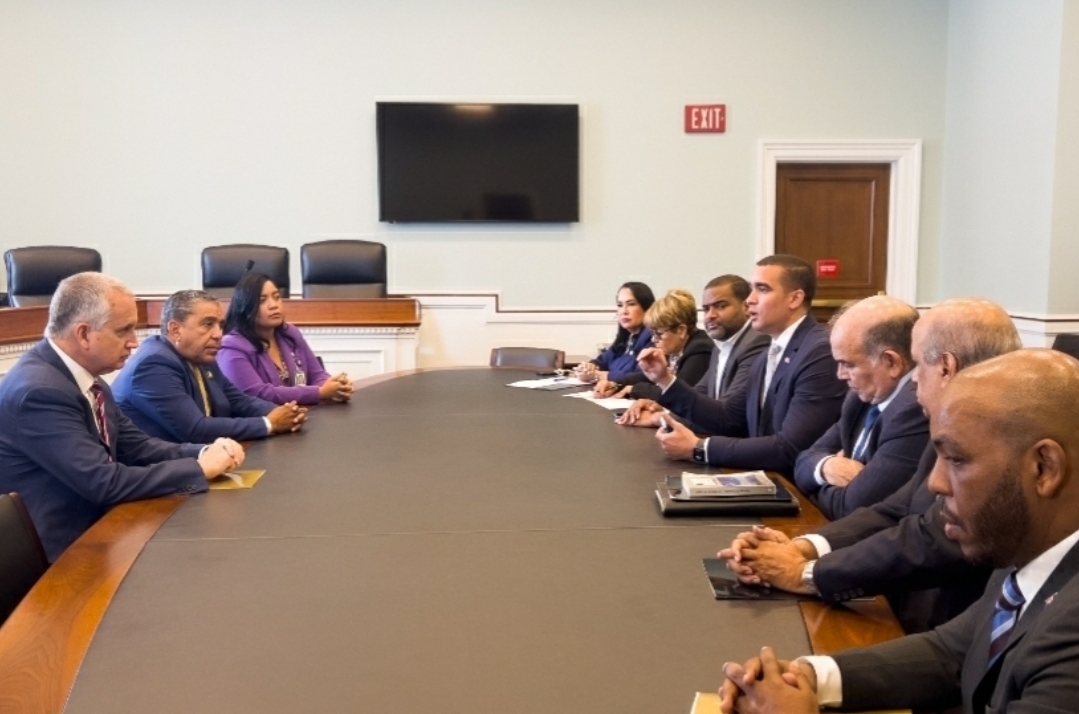 The commission established by President Luis Abinader to address the repercussions of the Haitian crisis emphasized before members of the United States Congress and their teams that the Dominican Republic faces a significant national security challenge due to the multidimensional crisis affecting Haiti. The destabilization of peace and order caused by criminal gangs that control a significant portion of the country poses a major threat.
During meetings held at the offices of the United States House of Representatives, the Dominican commission, composed of representatives from political parties, the government, and academia, expressed support for the Haitian government's request to the United Nations Security Council for an international force to assist the Haitian national police in restoring peace and stability to the nation.
The commission also proposed providing assistance for the development of medium and long-term economic plans with the support of multilateral institutions. Efforts to promote institution building and create a stable political environment were also discussed.
The delegation emphasized respect for the sovereignty and territorial integrity of both nations and reaffirmed the Dominican Republic's foreign policy doctrine that there is no Dominican solution to the Haitian problem, past or present.
Furthermore, the commission presented in detail the project for a border perimeter fence developed by the Dominican government. This initiative aims to defend national sovereignty and territorial integrity, combat criminal gangs, enhance control and efficiency in bilateral trade, regulate migration flows to combat human trafficking, combat drug trafficking and the illegal arms trade, and protect livestock and crops of ranchers and agricultural producers.
It was emphasized that the Haitian authorities have previously agreed to these measures, as outlined in the Joint Declaration signed by President Luis Abinader and the late President Jovenel Moise on January 10, 2021.
The Dominican delegation engaged in exchanges of ideas with members of the United States House of Representatives. Among the attendees were Democrats Bill Pascrell from Paterson, New Jersey, and Adriano Espaillat from New York, as well as Republicans Mario Diaz-Balart and María Elvira Salazar, both from Florida. Meetings were also held with the teams of Democrats Frederica Wilson from Miami-Dade and Susan Wild from Pennsylvania.
The Dominican delegation includes Dr. Juan Daniel Balcácer, President of the Dominican Academy of History; Andrés Lugo Risk, Administrative Vice Minister of the Presidency and Secretary of Inter-party Relations of the PRM; José Julio Gómez, Vice Minister of Foreign Affairs and International Secretary of the PRM; Deputy Lila Alburquerque, former President of the Chamber of Deputies from the PRSC; Pelegrín Castillo, former Minister of Energy and Mines from the FNP; Maritza López, President of PAL; and Alexander de la Rosa, Senate Advisor and former Ambassador to Israel.