Dominican Republic will host the World Law Congress in 2025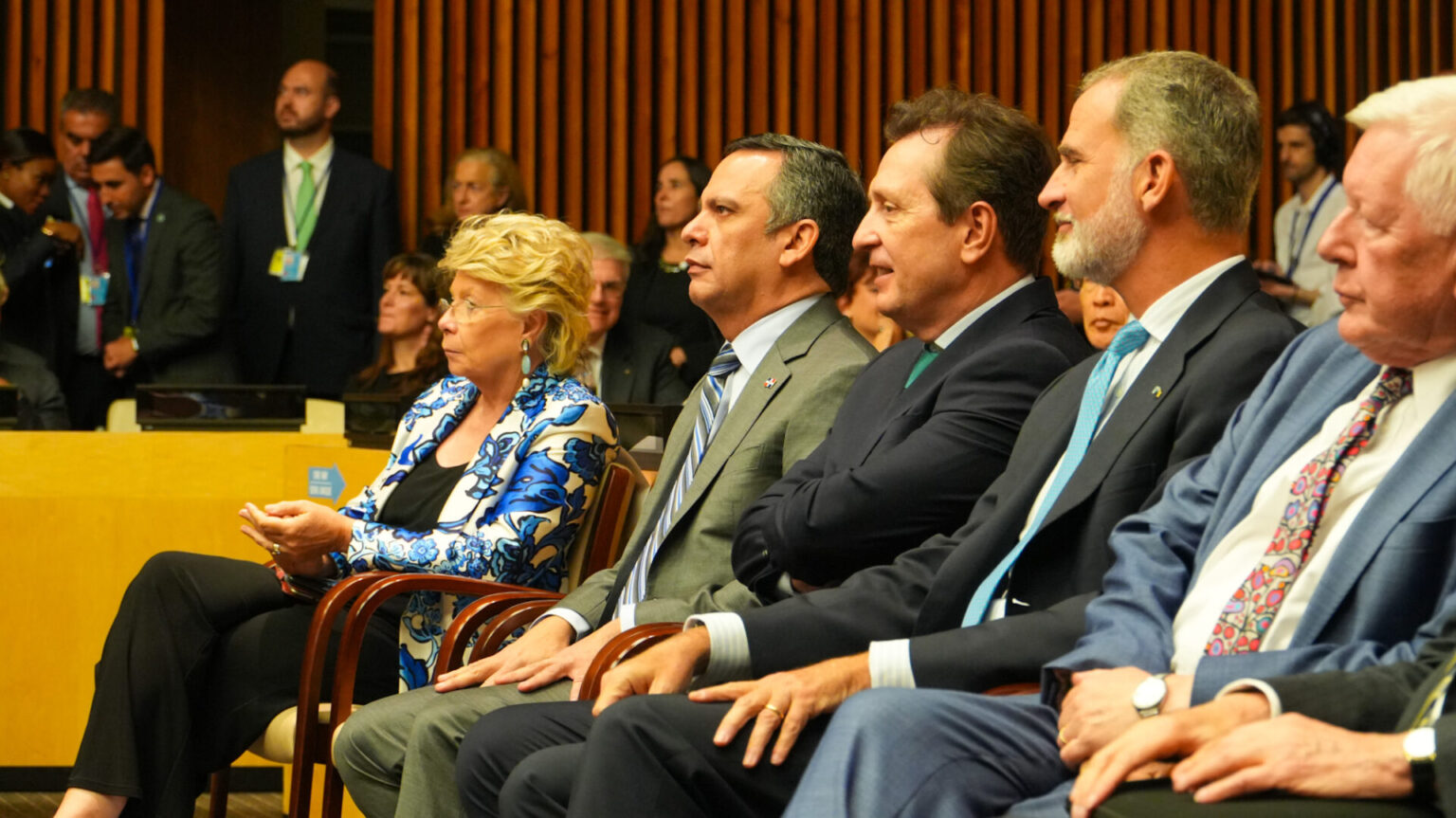 Santo Domingo.- The President of the Supreme Court of Justice (SCJ) and the Council of the Judiciary (CPJ), magistrate Luis Henry Molina Peña, attended the World Law Congress (WLC) in New York, where he announced that the 2025 edition of the event will be held in the Dominican Republic.
Justice Molina emphasized the increasing challenges the rule of law faces in today's world and highlighted the importance of the World Law Congress as a platform for legal professionals, judges, lawyers, academics, and government officials to exchange ideas and experiences on legal issues.
He expressed deep honor on behalf of the legal community of the Dominican Republic, particularly the Council of the Judiciary, to host the prestigious event. The Congress will provide an opportunity to showcase the transformation launched in the Dominican justice system, aiming to prioritize people's needs and guarantee their dignity.
Molina also mentioned that hosting the event would offer a great opportunity to share experiences with professionals from other countries who are undergoing similar changes to update their judicial systems and pave the way for the future of justice.
The commitment of all Dominican institutions and the support from those interested in joining in 2025 will ensure the success of the event and contribute to strengthening the rule of law and human rights throughout the continent, Molina concluded.
The Dominican delegation at the WLC also included the Dominican ambassador in Washington, Sonia Guzmán, representing President Luis Abinader, as well as judges from the Supreme Court of Justice and the Courts of Appeal.
The World Law Congress is organized by the World Association of Lawyers, a forum that brings together magistrates, judges, prosecutors, lawyers, law professors, notaries, registrars, and other legal professionals and students from around the world to cooperatively strengthen and expand the rule of law and its institutions. Hosting the Congress in 2025 will position Santo Domingo and the Dominican Republic as the world capital of Law, offering a unique opportunity to engage in the international debate on justice system modernization and the strengthening of the rule of law, with the participation of global leaders from various sectors.