A member of a drug trafficking network who had fled from the Dominican Republic is extradited from Spain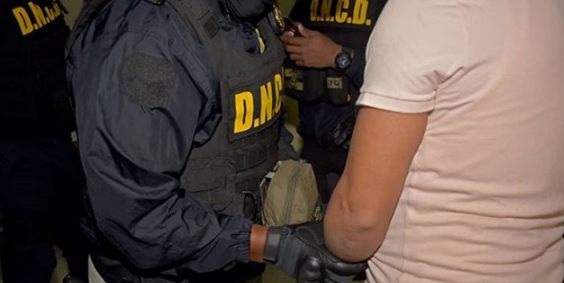 Santo Domingo.- The Specialized Anti-Money Laundering and Terrorist Financing Attorney's Office in the Dominican Republic received Roberto Gonzalo Osoria Guzmán (Tricom) from Spain through extradition. Osoria Guzmán was responsible for facilitating the transfer of over three million dollars related to international drug trafficking.
The extradition process was initiated at the request of the Anti-Money Laundering Prosecutor's Office to Spain, where Osoria Guzmán had been hiding for six years after a criminal network, led by Huber Oswaldo Buitrago Ruiz and Ángel María Buitrago Vacca (known as the Buitrago Brothers case), was raided on July 28, 2016.
Osoria Guzmán was associated with the drug trafficking and money laundering network, which involved moving large sums of money in dollars and Dominican pesos within the national financial system, as well as storing drugs in strategic locations for distribution and transferring money internationally to countries such as Colombia, Venezuela, Puerto Rico, Panama, China, and the United States.
During the 2016 raids, authorities seized 1,040.12 kilograms of hydrochloric cocaine, which was confirmed by the National Institute of Forensic Sciences.
On July 24, 2023, Osoria Guzmán was handed over to the Dominican authorities by Interpol Santo Domingo in a private flight from Madrid. Magistrate Ramona Nova Cabrera, head of the Specialized Prosecutor's Office, praised Spain's collaboration in the process and highlighted the significance of international cooperation against organized crime.
Upon his arrival in the Dominican Republic, Osoria Guzmán was presented before Judge Yanibel Rivas, who imposed a three-month preventive detention measure at the Correction and Rehabilitation Center (CCR) Najayo, in San Cristóbal.