Dominicans among the victims of a bus accident that left 18 dead in Mexico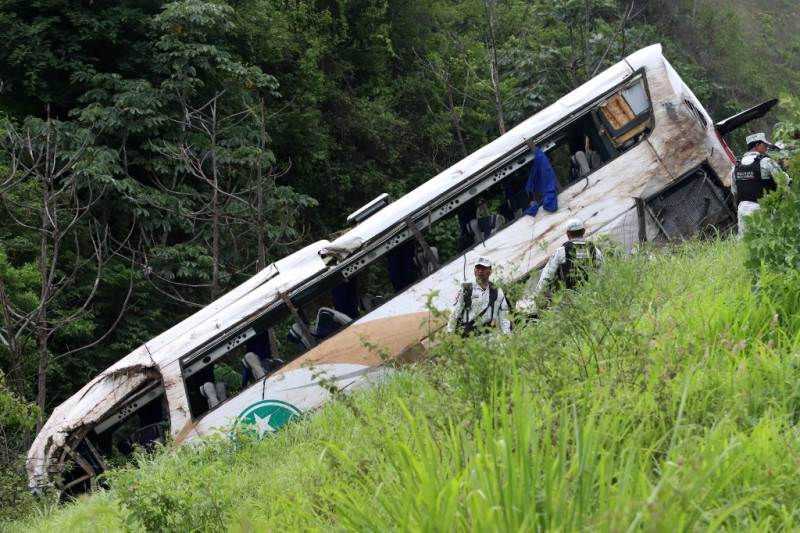 Mexico.- A tragic accident occurred in the northwestern Mexican state of Nayarit, where a bus carrying local and migrant passengers veered off the road and fell into a ravine. The incident resulted in at least 18 fatalities and left 23 others injured. The bus was traveling from Mexico City to Tijuana, a city on the border with the United States.
According to reports, most of the passengers were foreigners, originating from countries such as India, the Dominican Republic, and various African nations. Some of these individuals were headed to Tijuana with the intention of crossing into the United States.
The accident was attributed to the bus driver exceeding the permitted speed limit, causing them to lose control of the vehicle. The incident occurred around 03:00 local time.
Undocumented migrants often travel on Mexico's highways in an attempt to reach the US border for refuge or to cross illegally. These journeys are usually dangerous, as migrants often travel clandestinely in cargo trucks, facing overcrowded and unsafe conditions and the risk of mistreatment by human traffickers. The trips are typically expensive and are often financed by relatives in the United States.
Unfortunately, accidents like this have occurred before, highlighting the risks and challenges faced by migrants seeking a better life through these dangerous journeys.