Almost half of the flights to the US from the Dominican Republic are JetBlue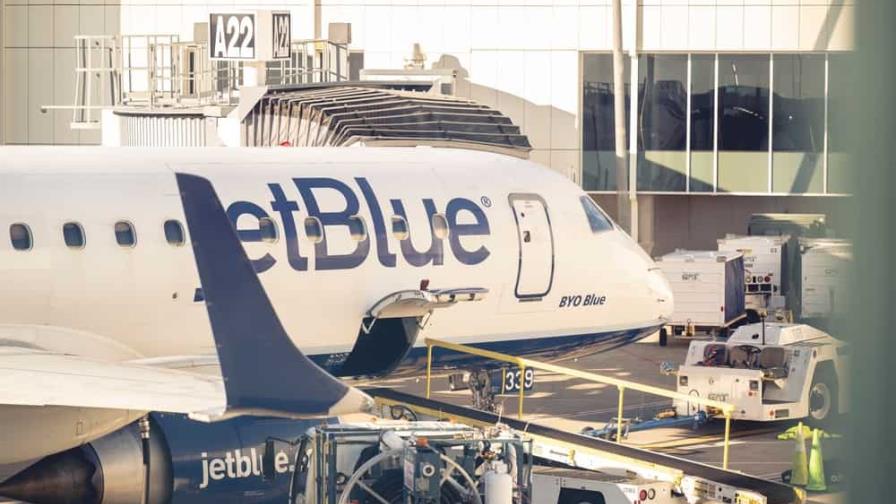 Santo Domingo.- Approximately 40% of the flights originating from the Dominican Republic and heading to the United States are under the operation of JetBlue. The airline manages a network of 33 daily flights, which are divided among four key airports within the Dominican Republic: Las Américas, Punta Cana, Puerto Plata, and Santiago.
Across the span of a month, JetBlue effectively orchestrates around 990 flights, efficiently distributed among six major airports in the United States. Notably, a significant portion of these operations, precisely 24 out of the 33 daily departures, cater to the cities of New York and Boston.
Robin Hayes, the CEO of JetBlue, recently conveyed to Diario Libre that approximately 8% of the airline's total flight operations originate from the Dominican Republic, making it a pivotal market for the airline beyond its primary base in the US. Hayes expressed the ongoing commitment of the airline to amplify its presence, services, and overall activities within the Dominican Republic.
Hayes further emphasized their proactive efforts in refining operations within the country. Notably, a crucial measure taken involves facilitating suitable accommodations for pilots and flight crew members in the Dominican Republic, enabling them to rest and be ready for their subsequent flights.
To optimize the passenger experience, another initiative involves extending the interval between flight departures, thus affording travelers more time to disembark, retrieve their luggage, and calmly board their next flights. Previously, flight crews had to travel to Puerto Rico or New York to access their mandatory rest periods.
Addressing concerns regarding flight cancellations, JetBlue's CEO attributed certain cancellations to adverse weather conditions affecting the US East Coast, along with the Federal Aviation Administration's request for a 10% reduction in flight operations due to air traffic control limitations. The airline remains committed to minimizing disruptions, with an impressive completion rate of 99.24% of flights.
Hayes underscored their preference for delaying flights over outright cancellations, asserting their dedication to continually enhance operations. He projected visible improvements by the conclusion of the summer season.
In response to inquiries about service-related complaints, Hayes confirmed that JetBlue is diligently evaluating areas for enhancement. He affirmed that personnel-related challenges were not a concern, particularly during the current season marked by a peak number of employees, including pilots and flight attendants.
This insight was shared during a recent visit by Diario Libre to JetBlue's main headquarters on Long Island, New York.