6.1 magnitude earthquake shakes Bogota and much of Colombia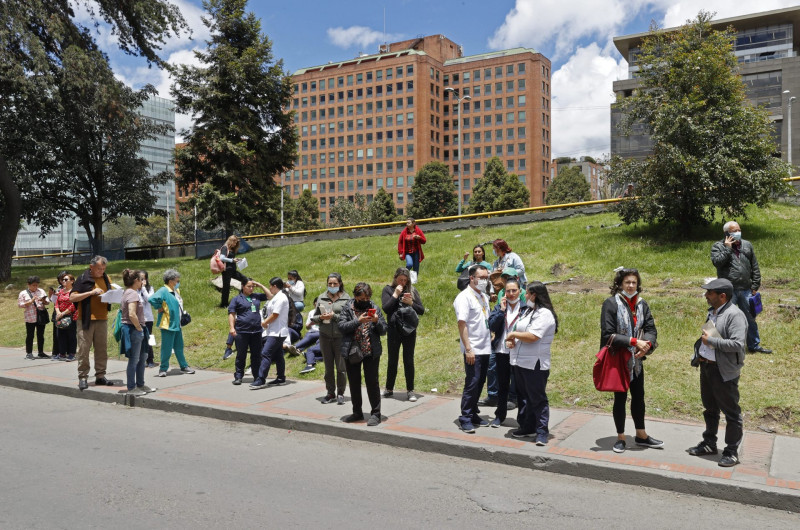 Bogota.- A magnitude 6.1 earthquake struck a significant portion of Colombia on Thursday at noon, causing intense shaking felt across the country. Fortunately, there have been no reported victims or significant damage so far.
The Colombian Geological Service originally calculated the quake as a magnitude 5.9 but later adjusted it to 6.1. The earthquake occurred at 12:04 local time (17:04 GMT) with a relatively shallow depth of less than 30 kilometers. The epicenter was situated in El Calvario, a town in the Meta department near the Colombian capital.
The impact of the tremor was strongly felt in cities like Bogotá, prompting the evacuation of many buildings as a precaution. The Bogotá Fire Department mentioned on social media that they hadn't received reports or activations through the emergency line 123, but they were closely monitoring the city for any potential incidents.
The National Disaster Risk Management Unit (UNGRD) is conducting assessments in areas affected by the earthquake to determine whether there are any casualties or significant damage.
Around 13 minutes after the initial tremor, at 12:17 local time (17:17 GMT), the country experienced an aftershock with a magnitude of 5.6.