Idalia strengthens towards Florida; could reach category 3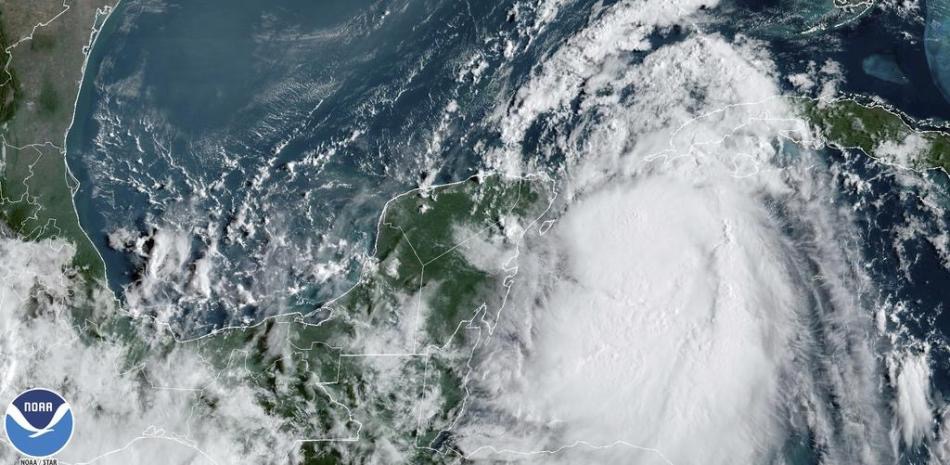 Cuba.- Tropical storm Idalia has gained strength in recent hours and is approaching the western coast of Cuba, with forecasts indicating that it will become a category 3 hurricane as it heads towards Florida. The storm is currently situated around 150 km south of the westernmost part of Cuba, with maximum sustained winds of 100 km/h, as per the latest report from the US National Hurricane Center (NHC).
The NHC predicts that Idalia will intensify into a hurricane on Monday. Cuban authorities have issued alerts for the province of Pinar del Río due to the storm's trajectory.
Idalia is moving north at approximately 13 km/h and is projected to accelerate in the coming hours as it approaches the west coast of Florida in the southeastern United States. The storm is anticipated to reach Florida as a category 3 hurricane with sustained winds ranging between 178 to 208 km/h.
In response to the approaching hurricane, Florida's governor, Ron DeSantis, who is also a US presidential candidate, declared a state of emergency in 46 counties and announced evacuations in certain areas of the state. He emphasized the potential severity of the hurricane and urged residents to heed guidance from local authorities, acknowledging the potential life-threatening impact of the storm.
DeSantis referred to the hurricane as a formidable force of nature that can bring significant risks to life and livelihoods. He cited the catastrophic effects of Category 5 Hurricane Ian last year, which resulted in loss of life and extensive property damage as it struck southwestern Florida.