China to support Dominican Republic police reform with officer training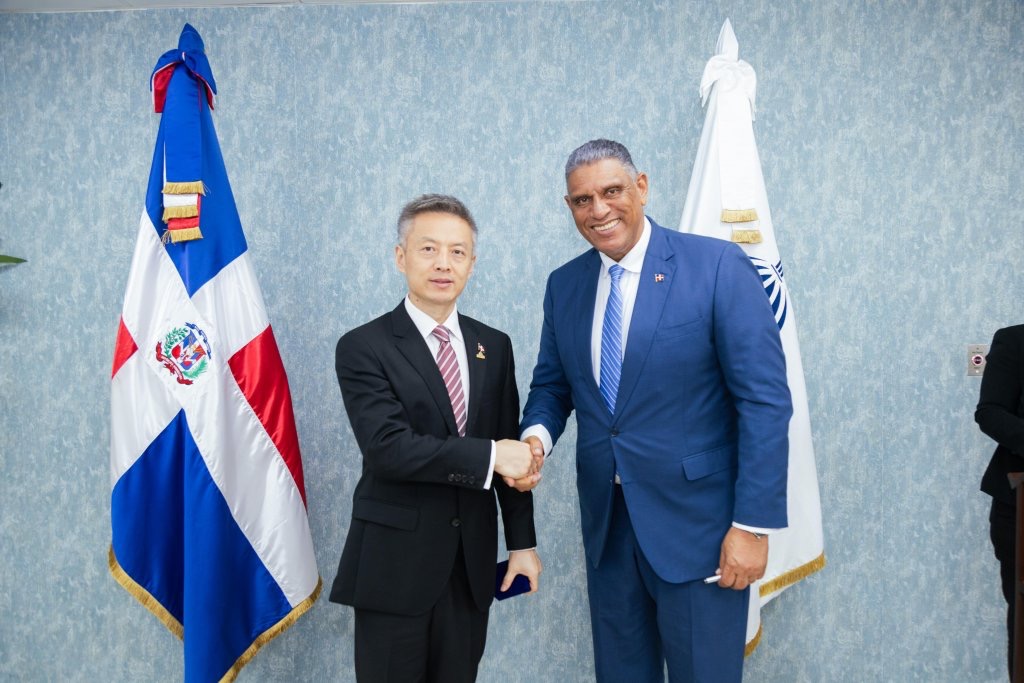 Santo Domingo.- The Chinese ambassador, Chen Luning, has offered an academic opportunity for police officers in the Dominican Republic through the National Institute for Professional Technical Training (Infotep) and in-person training in China. This collaboration aims to enhance the expertise of police officers, especially in communication and patrolling, and includes cooperation with the 9-1-1 Emergency System.
During a meeting with the Minister of the Interior and Police, Jesús Vásquez Martínez, Ambassador Luning explained that due to China's large population, they have numerous universities dedicated to training law enforcement agents. Therefore, he sees the exchange opportunity as valuable and beneficial for enhancing the academic capabilities of Dominican police officers.
The training program will be coordinated with the Ministry of Economy, Planning, and Development and will take place in Infotep's technical laboratories, equipped with cutting-edge devices provided by the Chinese company Huawei, with an investment of more than 3.1 billion pesos.
To solidify the commitment to collaboration, the ambassador announced a visit in October from a delegation of the Vice Ministry of Public Security of China to discuss matters of shared interest related to citizen security.
Minister Vásquez Martínez expressed gratitude for China's support and emphasized the importance of sharing experiences between the two countries. The possibility of joint initiatives, such as participating in community events and sports activities, was also discussed during the meeting.