CIA agent rescues 300 children used in child pornography in several countries including the Dominican Republic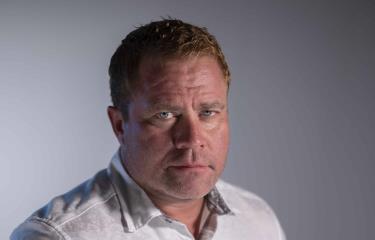 Santo Domingo.- Timothy Ballard, a former CIA and Department of Homeland Security agent, is currently in the Dominican Republic for the premiere of the film "The Sound of Freedom," which focuses on child trafficking for the child pornography market. Ballard's organization, the Coorperation Underground Railroad, actively works in the Dominican Republic to save children and young victims of human trafficking, collaborating closely with the National Police and the Public Ministry.
Ballard stated that his organization has been working in the country for over a decade and has rescued nearly 300 minors from various countries, including the Dominican Republic, Colombia, Venezuela, Haiti, and Ukraine. He emphasized the vulnerability of the Dominican Republic to sex tourism, leading to a high demand for child pornography.
Ballard highlighted the need for more attention to combat child trafficking in the country, urging Dominicans to support the organizations that work with human trafficking issues. He emphasized that women are particularly vulnerable, with cases involving girls as young as five years old. He called for increased resources and budget allocation to address the problem and protect children from trafficking.
Ballard also mentioned the success of Operation Cattleya, which rescued over 80 women from human trafficking in the Dominican Republic. He stressed the importance of collaboration between his organization and local authorities in addressing this critical issue.