Formal talks between Cuba and the Dominican Republic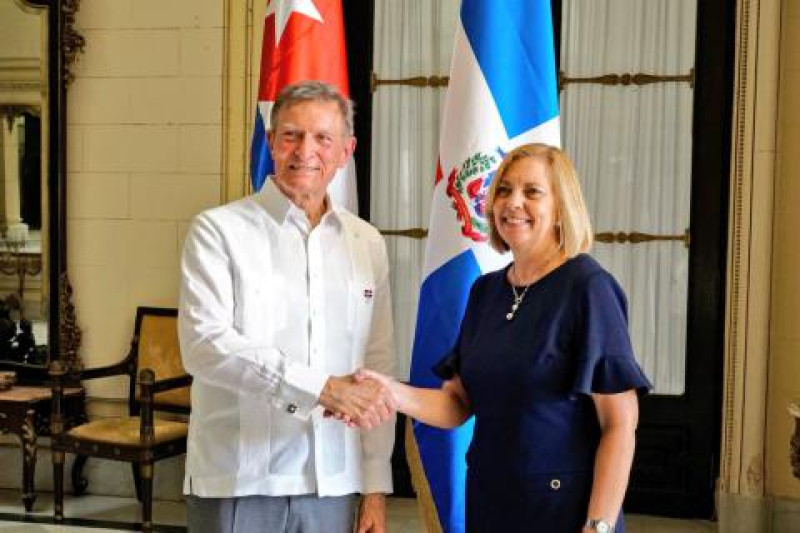 Santo Domingo.- The Foreign Minister of Cuba, Josefina Vidal Ferreiro, held a meeting on Monday with her counterpart from the Dominican Republic, Roberto Álvarez Gil, during his official visit to Havana.
Both parties expressed their commitment to further enhance the bonds of friendship and cooperation between the two nations. They also discussed the potential for expanding economic and commercial interactions. The Dominican Republic stands as a significant trade partner for Cuba in the Caribbean region. Notably, strong bilateral connections exist in the realms of culture and academic exchanges.
Vidal Ferreiro conveyed her appreciation to the Dominican Republic for consistently supporting Cuba's resolution at the UN General Assembly, aimed at condemning the economic, commercial, and financial blockade imposed by the United States.
Cuba and the Dominican Republic share a common view on the importance of sustaining collaborative efforts to strengthen bilateral cooperation in migration matters. This involves ensuring a smooth, organized, and secure flow of travelers. The convening of the XII Round of Migration Talks during this visit underscores the shared commitment of both nations to addressing this topic.
During the meeting, the esteemed guest was accompanied by several officials, including José Julio Gómez, Vice Minister of Bilateral Foreign Policy; Opinio Díaz Vargas, Vice Minister for Consular and Immigration Affairs; Hugo Francisco Rivera Fernandez, Vice Minister for Economic Affairs and International Cooperation; Juan José Portoreal, Ambassador; Anselmo Muñiz, director of Studies and Strategic Analysis at the Ministry of Foreign Affairs; and Flavio Amaury Rondón, the Dominican Republic's Ambassador in Cuba.
On the Cuban side, the delegation included Elio Rodríguez Perdomo, Vice Minister of Foreign Affairs; Eugenio Martínez, General Director of Latin America and the Caribbean; Rodolfo Benítez Verson, General Director of Multilateral Affairs and International Law; Gustavo Machín Gómez, General Director of Political Planning; and Gustavo Véliz Olivares, Director of Central America, Mexico, and the Caribbean.