Dominican tried to defraud a Canadian she met on social media with RD$32 million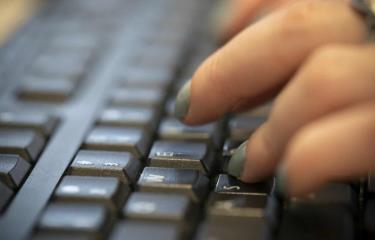 Puerto Plata.- Judge Romaldy Marcelino of the Office of Permanent Attention Services in Puerto Plata has imposed a three-month preventive detention measure as a form of coercion against three individuals accused of extorting foreigners through various deceptive methods. This decision follows an investigation by the Attorney General's Office of the Republic.
The individuals facing this measure are Ruth Selenia Rosario Joaquín, Israelí González Díaz, and Aleudy Rosario, who are alleged to have conspired to extort and blackmail their victims. The case involves a victim, whose identity has been withheld.
According to the accusation presented by prosecutor Warlyn Tavares, the victim initially met Ruth Selenia Rosario Joaquín on a social network, leading to a trip to the Dominican Republic to meet her. However, shortly after engaging in a sexual encounter, Rosario Joaquín reportedly initiated a plan to extort over 32 million pesos from the victim.
The criminal scheme involved deceptive and coercive tactics, including spreading blackmail through emails and instant messages, as well as using the identities of individuals from both public and private institutions, as outlined by the Attorney General's Office.
The Public Ministry has described the actions of the defendants as a violation of several articles within the Dominican Penal Code and Law 53-07 on high-tech crime, encompassing offenses such as criminal association, extortion, illicit fund acquisition, fraud, and electronic blackmail.
Kelmi Duncan, the chief prosecutor of Puerto Plata, emphasized the importance of understanding the risks associated with social networks and the responsibility that comes with their usage. He highlighted that while these platforms facilitate global connections, they also pose significant risks in the digital age.