Government orders closure of the border and suspends visas for Haitians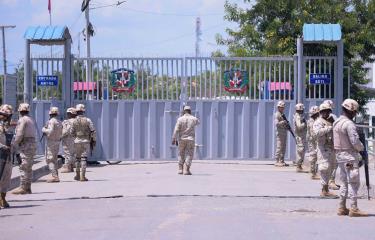 Santo Domingo.- The Dominican Government has responded to the situation on the border with Haiti by announcing a series of measures aimed at defending sovereignty and ensuring national security. These actions were decided during a meeting of the National Security Council led by President Luis Abinader.
The measures include the closure of the border between the Dominican Republic and Haiti, the suspension of visas for Haitian citizens until further notice, and the maintenance of a complete border closure through Dajabón. If the conflict persists beyond a specific deadline, there will be a total closure of the border for land, sea, and air trade.
Additionally, the government will reactivate the Customs Takeover on the Dajabón River to secure the water supply for Dominican producers. They will also initiate the construction process of the Don Miguel dam project as a long-term solution, with construction estimated to take approximately 30 months.
Furthermore, the Dominican Government is requesting a bilateral meeting of the binational water table to reach a definitive solution to the ongoing issues at the border.
Throughout these measures, the government emphasizes its commitment to defending national sovereignty and ensuring national security in response to the border situation with Haiti.