Abinader will sign an agreement to protect the oceans promoted by the UN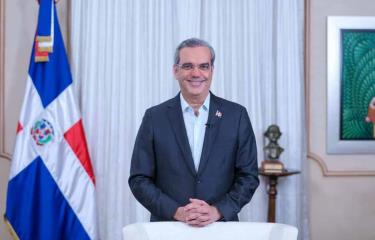 Santo Domingo.- President Luis Abinader is set to sign the Agreement on the Biodiversity of Areas Outside National Jurisdiction, an initiative promoted by the United Nations (UN). This agreement aims to promote equity in the benefits derived from marine genetic resources, establish sustainable management mechanisms, and improve the management of coastal waters with the potential for pollution from marine sources.
The signing ceremony is scheduled to take place on Wednesday afternoon, with President Abinader being accompanied by Foreign Minister Roberto Álvarez and the Minister of Environment and Natural Resources (MMARN), Miguel Ceara Hatton.
Minister Ceara Hatton emphasized the significance of the Dominican Republic's commitment to the UN and the international community in protecting ocean resources beyond national borders. He also highlighted the global challenges facing oceans, such as the issue of sargassum, which is linked to excess nutrients in the seas.
In addition to Minister Ceara Hatton, Milagros De Camps, Vice Minister of Climate Change at MMARN, is participating in the 78th period of sessions of the United Nations General Assembly, attending various bilateral commitments on the official agenda. The UN is currently debating the need for countries to find mechanisms to reduce emissions of greenhouse gases over the next three decades to limit global warming to 1.5 degrees Celsius above preindustrial levels.