Canada will host a summit with Caricom to strengthen relations and address the Haiti crisis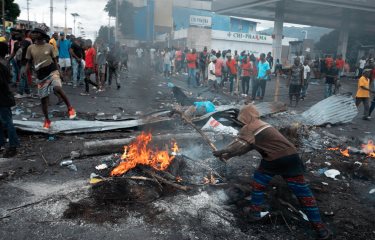 Canada is set to host a summit on October 18 and 19 between leaders from the Caribbean Community (Caricom) and Canadian Prime Minister Justin Trudeau in Ottawa. The primary objectives of the summit are to strengthen ties between Canada and Caricom nations and address the socio-political and security crisis in Haiti.
This summit follows earlier commitments and discussions between Caricom foreign ministers and their Canadian counterpart, Mélanie Joly, which focused on sustainability, resilience, climate action, access to finance, regional security, and shared values.
The Caricom community comprises countries such as Antigua and Barbuda, Barbados, Belize, Haiti, Jamaica, and Trinidad and Tobago, among others. This summit represents an opportunity to coordinate international action and seek Haiti-led solutions to the ongoing crisis in the country.
Canada recently imposed sanctions on three Haitian businessmen, citing corruption and other criminal acts, as well as their alleged support for armed gangs contributing to a humanitarian crisis in Haiti. The situation in Haiti has become a pressing concern, with escalating gang violence leading to thousands of deaths.
As part of the response to the crisis, Kenya has committed to leading a multilateral security mission in Haiti, deploying 1,000 police officers to help restore stability. Multiple countries, including some Caricom members, have pledged to join this international effort.
The United Nations Human Rights Office has also called for international intervention in Haiti due to the severe political and security crisis. The upcoming summit provides an opportunity for further collaboration and action on this front.
Caricom was established in 1973 to promote economic development, trade, competitiveness, and cultural ties among its member states. The crisis in Haiti highlights the need for regional cooperation and international support to address complex challenges.