Eleven Dominicans arrived in Ecuador on a humanitarian flight from Israel along with 184 other Latin Americans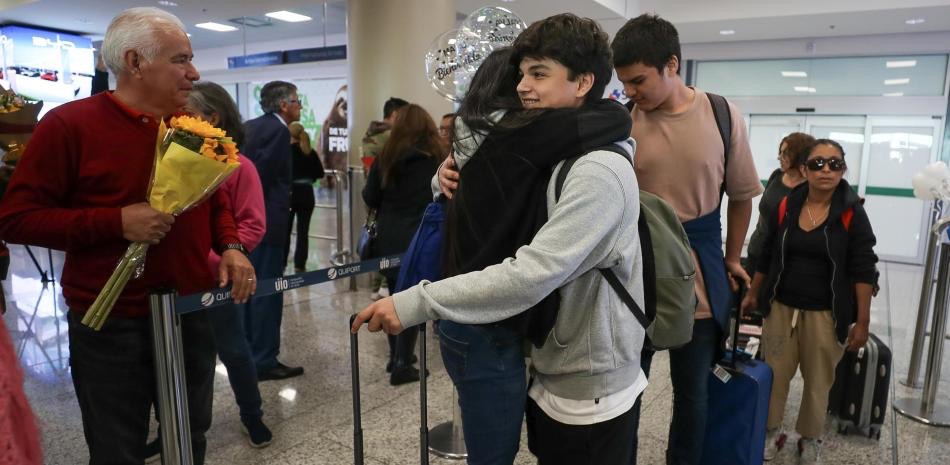 Quito.- A group of 194 citizens from eight Latin American countries, including 116 Ecuadorians, arrived in Quito on a humanitarian flight chartered by the Ecuadorian Government to facilitate their departure from Israel. These individuals were in Israel during the conflict triggered by the Hamas terrorist attack on October 7.
Among the passengers were 52 Peruvians, 11 Dominicans, 7 Costa Ricans, 4 Guatemalans, 2 Hondurans, one Bolivian, and one Paraguayan. Additionally, there were eighteen pets accompanying some of the travelers.
Ecuadorian Foreign Minister Gustavo Manrique expressed the country's solidarity in helping citizens from seven different nations return home, without distinction of ideologies, political parties, age, or economic conditions.
The humanitarian flight departed from Tel Aviv's Ben Gurion Airport and made a technical stopover in Madrid before landing in Quito. Similar efforts have been made by other Latin American countries like Mexico, Colombia, and Chile to repatriate their citizens from Israel due to the suspension of numerous commercial flights amid the conflict.
Around 850 Ecuadorians were in Israel, with about 140 having left earlier through different means. Approximately 260 individuals chose to leave on this humanitarian flight, while others decided to stay for the time being.
For many passengers, returning to Ecuador brought a sense of relief and safety, as they had endured a week of tension, stress, and fear during the conflict in Israel. Despite the challenges, some expressed their desire to return to Israel in the future to help build the country they were proud to call home.