UN will hold a course on biological weapons in the Dominican Republic; country becomes favorite venue for military events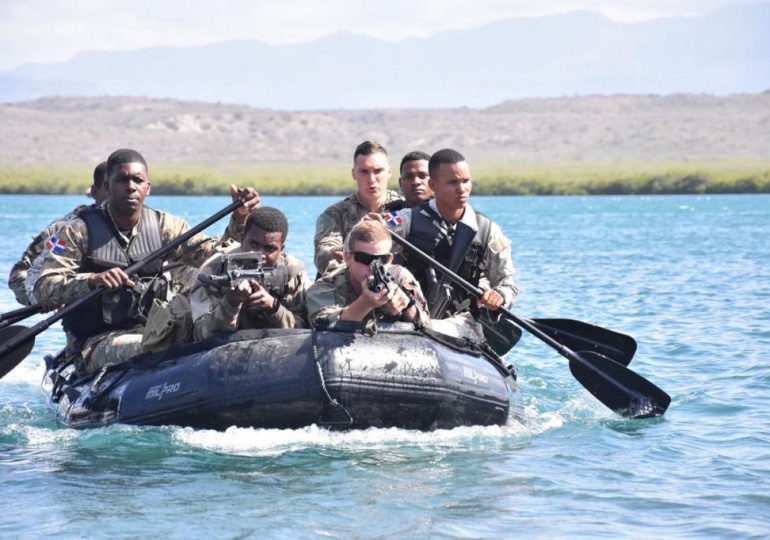 Santo Domingo.- The Ministries of Defense (MIDE), Foreign Affairs (MIREX), and the United Nations Office for Disarmament Affairs (UNODA) have jointly announced the hosting of a regional training course for national contact points of the Latin American and Caribbean Biological Weapons Convention. The course is scheduled to take place in the country from October 24 to 26, 2023, at the Barceló Santo Domingo Hotel (formerly known as the Lina Hotel).
The event aims to cover various aspects related to biological weapons, the roles of contact points, the legal framework for national implementation, confidence-building measures, and practical exercises. The course will culminate with the signing of the "Host Country Agreement."
This marks the 40th regional event hosted by the country for the period 2021-2023, establishing it as a preferred location for military-related activities. Delegations from 33 countries in the region and international organizations have attended these events.
The Dominican Republic has become a hub for military training, sports, and humanitarian assistance activities, with participation from armed forces representatives of various nations. These activities include conferences, workshops, exercises, and seminars on a wide range of military and security-related topics.
In 2021, the country held the pro-tempore presidency of the Conference of Central American Armed Forces (CFAC), leading to various meetings and activities. Throughout the year, the Dominican Republic has hosted workshops, courses, and training sessions on topics such as international humanitarian law, strategic trade, and military cooperation.
The country has also welcomed visits from naval vessels, hosted conferences on women, peace, and security, military health, engineering, and legal matters, and conducted joint multinational exercises focusing on humanitarian assistance and disaster relief.
The remaining events for 2023 include an exchange of human rights experts, environmental activities, military emergency response evaluations, seminars on investigation techniques for money laundering, special forces training, and surveys of armed forces communications systems.
The Dominican Republic continues to be a prominent host for international military and security-related activities, fostering cooperation and dialogue among nations in the region.