Haitian population and authorities "outraged" by the "arrogant" attitude of Luis Abinader, according to Haitian newspaper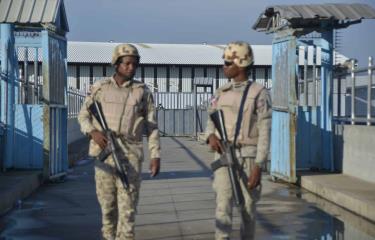 Haiti.- An editorial from Le Nouvelliste, a prominent Haitian media outlet, has analyzed the ongoing conflict between the Dominican Republic and Haiti. The editorial suggests that despite President Luis Abinader's order to reopen the border for trade, it is, in fact, "openly closed."
The editorial, authored by journalist Franktz Duval, emphasizes that the Haitian authorities have remained silent about the border reopening and have not issued any official statements regarding the matter. The border is described as being "openly closed" without any press releases or explicit threats.
Furthermore, the editorial criticizes President Abinader for unilaterally declaring that the border is open only for the existence of a commercial corridor. It notes that this decision has led to outrage among the Haitian population and border authorities.
The editorial also mentions ongoing efforts to build an irrigation canal on the Haitian side of the Masacre River. Donations from Haitians worldwide for this project have reached a significant amount, as reported by Le Nouvelliste.
The conflict and tensions between the two neighboring countries continue to be a complex issue, with diplomatic efforts and negotiations needed to address the underlying concerns on both sides.